The latest, most thought-provoking healthy headlines…
How to Fix 17 Basic Cooking Mistakes
I'm an experienced cook who writes about food for a living, and even I learned a few things from this
Real Simple
slideshow.
People are focusing more on food quality over just calories
Calories might be king, but more of us are paying attention to the quality of those calories,
SmartBrief
tells us.
Adults gobbling fewer calories from fast food
Perhaps linked to the previous study, we're bypassing the drive-thru more often, according to
USA Today
.
Diet And Acne: For A Clearer Complexion, Cut The Empty Carbs
When your mom told you to lay off the junk food to get rid of zits, she might have been partially right,
NPR
's
The Salt
blog says.
Read More ›
Editor's note: This is a sponsored post from Weight Watchers
®
Smart Ones
®
. It was written by the SparkPeople staff.
No matter where you are on your weight-management journey, Smart Ones
®
helps you
stay on track
by offering a variety of products that are convenient and taste great. And, because you asked for it, all of their desserts are now available in a convenient four-pack!
That includes the
Chocolate Chip Cookie Dough Sundae
: Low-fat cookie-flavored ice cream over a crumbly cookie crust topped with fudge sauce with cookie dough crumbles.
140 Calories3g Fat0g Fiber2g Protein
Learn more about the
Chocolate Chip Cookie Dough Sundae
and all the great varieties by
clicking here
--you can also find coupons and other special promotions!
Read More ›

Editor's Note
: This is a sponsored blog post written by the SparkPeople team.
Stay on track with Weight Watchers Snack Cakes, Brownies, and Muffins. These delicious treats are perfect as part of a smart breakfast, an afternoon snack, or an easy, sensible dessert to finish your day. Making smart choices doesn't mean sacrificing deliciously satisfying treats.
Weight Watchers Blueberry Muffin – Topped with coarse sugar crystals and filled with real wild blueberries, this classic morning treat looks and tastes like a bakery fresh muffin. But with 5 grams of fiber, 160 calories and a PointsPlus® value of 4, this muffin is a great addition to a well-balanced breakfast or morning snack.

Read More ›
Editor's Note
: This is a sponsored blog post written by the SparkPeople team.
No matter where you are in your journey, what counts are the little choices you make every day. That's why Weight Watchers
®
is proud to offer a delectable line of frozen treats that allow you to eat what you love and still help you meet your weight loss goals. From creamy and crunchy to fruity and frozen, Weight Watchers
®
frozen treats satisfy with decadent taste and low
PointsPlus®
values. The best part? They're from Weight Watchers
®
! So you know you're making a smart choice no matter which tasty treat you choose.
Look for Weight Watchers
®
frozen treats in your grocer's freezer case.
Savor life...one bite at a time!

Weight Watchers® Ice Cream
is available in snack sizes for a quick pick me up, standard sizes for when you want a little more, and GIANT sizes for those times when you really want to reward yourself. With such a delicious variety, the whole family can enjoy these low calorie, better-for-you treats.
Read More ›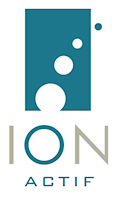 Thanks for the great feedback on last week's ActivewearUSA.com brand review. The winners of that contest are: ITSTARTSHERE and JDURK002!
They'll receive $50 to use at ActivewearUSA.com.
Today we're reviewing another brand:
ION Actif
.
About the company
: ION Actif is dedicated to creating lasting quality women's activewear by merging enduring fabrics and design and detail. ION Actif aspires to inspire women to embrace fitness as another crucial and fashionable aspect of their lives.
The ION Actif clothing presented here has been designed with comfort and performance in mind - but not at the expense of style. ION Actif has used the best fabrics to create super cool looking pieces that mix and match in tons of ways.
On behalf of ActivewearUSA.com, ION Actif sent us several pieces to review.
SparkPeople marketing coordinator Sarah and I tried them out. We noticed that ION Actif clothing tended to run large. For example, I wore a small in bottoms, but I often wear mediums. Their pants were very stretchy and felt GREAT!
Read More ›
Growing up, I was quite the fashionista. I kept a list of the clothes I wore in a notebook so as to not repeat outfits too often. I spent my baby-sitting money on the latest trends. I spent hours scouring fashion magazines.
After college, I worked in offices where business casual was
de rigueur
. Heels, skirts or trousers, nice shirts and dresses made up the bulk of my wardrobe. Each morning I did my hair, put on makeup, ironed a nice outfit and headed to the office.
Since coming to work at SparkPeople 3 1/2 years ago, my wardrobe has done a 180. Not only have I lost 20 pounds, which means most of those old business casual clothes have been swapped or donated, but our office puts the "casual" in business casual. Jeans and sweaters, t-shirts and shorts, and even yoga gear is acceptable most days. (I do dress up when I have meetings or guests in the office.)
The bulk of my wardrobe is workout gear and activewear, which is very convenient for my fit and active life. I don't buy many fancy outfits, I stopped wearing high heels when I got serious about running, and I save money by not allowing myself to buy clothes I'll rarely wear.
I set up a monthly clothing budget, and I spend the bulk of it on yoga clothes. I practice six mornings a week, I teach regularly and I wear yoga clothes to work and on weekends. I want my clothing to last, and I want it to look good, too.
As you know, SparkPeople has teamed up with
ActivewearUSA.com
. Their customers will be introduced to SparkPeople in various places on the
ActivewearUSA
site, and we're sharing some of their favorite brands with you--along with $50 gift cards.
ActivewearUSA
boasts most of the top brands in fitness apparel and accessories, in a variety of price points. They test every product before they agree to sell it, so you know that the products are quality. Disclosure: SparkPeople is an
ActivewearUSA.com
affiliate, which means that we earn a small bit of money if you buy something from their site using the links we provide. This is one of the ways that SparkPeople is able to
remain 100% free
.
Today is the first of six review posts we have planned over the next couple of months. Each of the companies sent us products to review, free of charge.
Practicing most mornings of the week makes for a lot of dirty clothes! Practices last up to 90 minutes, and the movement never stops, so I have mandatory criteria for my yoga clothes:
Must be tanks and crops (in winter) or shorts with 5"-7" inseam (summer--because I'm 5' 10", I can't wear shorts that are any shorter than 5" in the inseam)

Must wick sweat effectively

Must stay in place--no tanks that roll up, expose the tummy during inversions or ride up when I move

Must look cute!

Only black bottoms to prevent sweat from showing; tops can be any color except white or cream
I'm picky, but I don't need to be distracted by my clothing. I recently tried out two items of clothing from
NUX USA
. I hadn't heard of the brand before ActivewearUSA sent me the sample pieces, but I am already a huge fan! Their products are high quality and made in the USA. Their prices are less than designer yoga duds for products that honestly seem as good or better than the big-name brands. NUX USA only sent two items to test, but I wish they had sent more because I loved everything I wore.
I really like their "NUXOLOGY":
To be pro peace and anti nothing.
To lead with my heart and follow with my mind.
To honor humility and be humbled by honorable people.
To choose to dance through life with all of my imperfections.
To cultivate compassion for the world by having compassion for myself.
So what about the clothes? (And that giveaway!)
Read More ›