When we're not feeling our best, whether we're stressed out or we're coming down with a cold, we often turn to "comfort food" to soothe ourselves. There's nothing wrong with using food to feel better as long as you don't eat something that will just end up making you feel worse later. But, don't worry, there are plenty of healthy comfort foods that you can enjoy with guilt or regret. Here are 15 delicious ideas: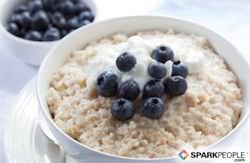 1. Bowl of Oatmeal. There's no better way to start the day (especially a cold one) than with a warm bowl of oatmeal. Not only will the fiber in oatmeal help you feel full longer, it will also help your heart by reducing the amount of cholesterol you absorb. As if that isn't enough, you can make your breakfast even more special by adding a variety of healthy toppings. Try a 1/4 cup of blueberries, 1 tablespoon chopped walnuts and a dash of cinnamon or 1/2 a sliced banana and 1 tablespoon of peanut butter. You'll feel good from the inside out.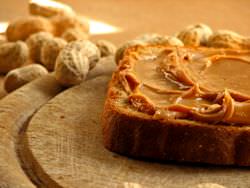 2. NB&H. Just like the PB&J of your childhood, a nut butter and honey sandwich will hit the spot when you're out of sorts. This grown-up version of the brown-bag staple can be made from any kind of nut or seed. It's easy to make your own nut butters in a food processor. Try almonds, hazelnuts or cashews. Although nuts are high in calories, they pack a huge nutrition punch, providing heart-healthy mono- and polyunsaturated fats, filling protein and essential vitamin and minerals.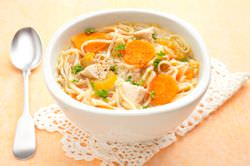 3. Chicken Noodle Soup. Even the Mayo Clinic agrees that chicken soup can reduce inflammation and speed the loosening of mucus in the sinuses, so listen to your Mom on this one. If you're feeling bad, go for soup. If traditional chicken noodle is too bland for your grown-up tastes, there are lots of options to spice it up including ginger and pesto.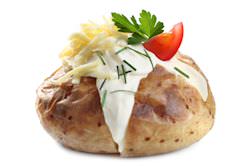 4. Baked Potato. It might feel naughty, but if you top your baked potato with Greek yogurt and salsa or grilled chicken and reduced-fat cheddar, you'll have a filling, hearty meal that's healthy, too. But don't stop with just the humble white potato, there are so many other delicious varieties. If you're looking for extra comfort, try baked sweet potato fries! Sweet potatoes are packed with beta-carotene, a powerful antioxidant, and vitamins A and C. They also don't spike blood sugar levels as much as regular potatoes.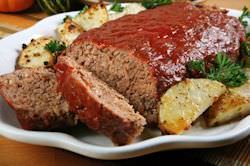 5. Mmmm, Meatloaf. You don't have to choose between delicious and bad for you or healthy but dry and crumbly. Cook your meatloaf in a crockpot and you can turn extra lean ground beef into a dinner delight. You can change up the herbs in the recipe above to create your own meatloaf variations. Try dill and garlic or spinach and Italian seasoning.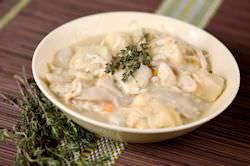 6. Chicken and Dumplings. This version tastes an awful lot like Grandma's but without all the fat and salt that made hers a disaster waiting to happen. Olive oil, boneless, skinless chicken breast and skim milk are combined with fresh veggies and no-salt-added chicken stock to make a meal that will turn any rainy day into a lovely evening.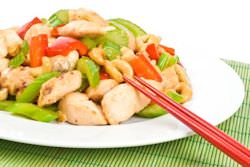 7. Chinese "Take-Out." To make typical Chinese-restaurant dishes into healthy comfort food, you'll have to cook them yourself, but it's soooo worth it. This combination of Cashew Chicken and Baked Egg Rolls will hit the spot without send your blood pressure through the roof from all the salt.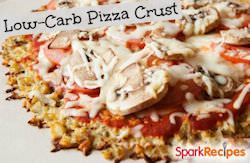 8. Pizza. A slice of pizza every once in a while won't hurt you, but this cauliflower crust pizza is healthy enough to eat whenever you have a craving. Once you've baked the crust the toppings are up to your imagination. Try fresh tomatoes, basil and buffalo mozzarella for a traditional taste or go for grilled chicken breast, reduced-fat cheddar and a drizzle of barbeque sauce for something more fun.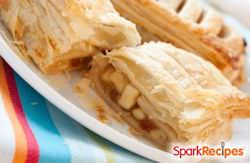 9. Apple Pie. The individual apple pies you'll find at fast-food places and grocery stores can have anywhere from 250-470 calories a pop! But this 15-minute hand pie, made with fresh apples and phyllo dough, clocks in at only 161 calories. You won't miss the fat when the flavor hits you.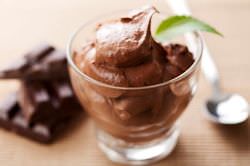 10. Chocolate Mousse. Traditional mousse desserts are full of fat and calories that taste delicious but will likely leave you feeling bad about your food decision. But you can enjoy the great taste of chocolate mixed with Greek yogurt for a super-satisfying dessert with only 150 calories. Garnish with strawberries or banana slices for a sophisticated look and flavor.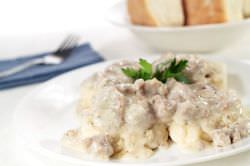 11. Biscuits and Gravy. You can transform this traditional comfort food into a healthy, hearty breakfast with a few simple recipe upgrades. Add whole wheat flour to the biscuits to increase the fiber and cut the fat right out of the gravy by using a delicious combination of mushrooms and herbs instead of sausage.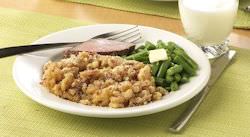 12. Mac & Cheese. Skip the box to turn this kid-friendly comfort food into a dinner-time staple. This simple recipe with sophisticated flavor features turkey bacon and three kinds of cheese. Add chicken and veggies to make a one-dish meal like this Buffalo Chicken Mac & Cheese.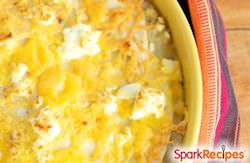 13. Casserole. Warm and easy to make, casseroles are also easy to share at picnics and potlucks. Many suffer from too much fat due to high-calorie meats, cheeses and other dairy ingredients. But this Chicken Enchilada Casserole relies on the rich flavors of salsa, cilantro and cumin instead so you'll never miss the fat.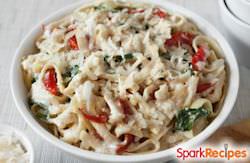 14. Pasta Alfredo. This Italian comfort food might sound like big no-no for most healthy eating plans since a typical serving packs in 800 calories and 48 grams of fat, but you can make a satisfying version using evaporated milk, goat cheese and parmesan with less than half the calories and 1/5 of the fat!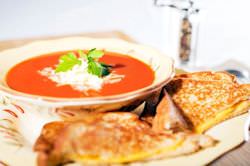 15. Grilled Cheese and Tomato Soup. Turn a typical grilled cheese into a healthy lunch by using less cheese and packing in the flavor with tomato, basil and red onion. Pair this lighter sandwich with warm tomato soup for some serious comfort.