Congratulations! By committing to use the Spark Activity Tracker, you've taken the first step toward a healthier lifestyle. This guide will help you get started with your tracking device.

View the complete Product User Guide pdf here.

Connect Your Spark with SparkPeople.com
The first step is to connect your Spark to your SparkPeople.com account. If you haven't already, visit the Spark set up page to download the software you'll need to connect your Spark with your account. Simply click the blue download button and follow the prompts.

When you first start using your Spark, the default steps goal will be set at 6,000 steps per day, but you can change that at any time from your Spark Activity Tracker dashboard (accessed by clicking on the button on your Start page called "See Tracker Details"). Once you feel comfortable reaching 6,000 steps each day, you should consider increasing your step goal. General fitness guidelines say that adults should aim for 10,000 steps every day, which is roughly 5 miles of distance. As you get fitter, you can adjust your goal beyond 10,000 steps if you want to challenge yourself even more!

Wearing Your Spark Activity Tracker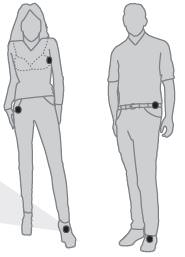 To get the most of out your Spark Activity Tracker, you'll want to wear it all day (not just during workouts) so that it can track all of your activity.

For all-day tracking, wear the Spark on your belt, pocket, bra or top of your shoe. If you wear it on your body, wear it as close to the outside of your hip as possible. For the most accurate results, wear the Spark on the top of your shoe.

For workout tracking, wear the Spark flat on the top of your shoe. Clip it through a couple of your shoelaces to ensure that it is secure and does not move around.

Wherever you choose to wear your Spark, make sure that it is flat, snug and secure (not loose or moving around) for the most accurate tracking.

When you're ready to go to bed each night, be sure to put your tracker in a safe place that will make it easy for you to remember to put it on the next morning. The bathroom counter, a night table or by the front door are all good choices so that you'll find it in the morning and remember to clip it on.

Checking Your Progress Throughout the Day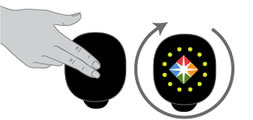 Once your Spark has logged five minutes of activity or 200 steps, you'll be able to see your progress in the lights on the tracker.

To check your progress throughout the day, simply tap your tracker five times quickly with the pads of your fingers to see the lights illuminate. For best results, leave the Spark in the place where you wear it and tap it vs. taking it off to tap. If it doesn't illuminate the first time, try again-- you'll get the hang of it, but at first it can take a few tries.

Up to 12 green lights will illuminate on the tracker, which shows your progress toward the step goal you have set. Depending on the daily goal you have set, you can then determine how many steps are associated with each glowing light.

For example:
If your daily goal is 6,000 steps, half of the lights will illuminate (when you tap on your tracker) when you've reached 3,000 steps. Each light would represent 500 steps taken (6,000 steps divided by 12 lights).

You can also see your progress numbers (actual steps, minutes, distance and calories burned) and change your daily goals on your Spark Activity Tracker dashboard throughout the day each time you wirelessly sync your Spark with your computer (more details below).


Uploading (Syncing) Your Data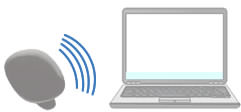 Your Spark will wirelessly and automatically sync your data to your computer when you are within a range of 50 feet from your SyncPoint (and your computer is on). If there are walls and floors between you and your computer, it will usually shorten that range.

If you are on the computer throughout the day and have a USB port available, it may be easiest to just keep the SyncPoint plugged in to your computer at all times. Then your Spark will sync and upload your data every time you are near your computer.

If you don't use the computer often or can't keep the USB dongle plugged in, you may need to create a routine where you remember to plug it in once a day, such as at the end of the day or the beginning of the next day—depending on how often you want to see your data results online. Your Spark will store your data up to two weeks, so even if you can't upload every day, your data will not be lost.


Viewing Your Spark Activity Tracker Data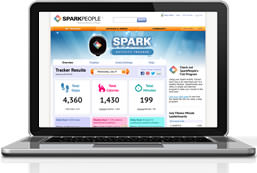 To see your Spark data (steps, calories burned, distance, minutes), just visit SparkPeople.com on your computer. When you're logged in, you'll see a link on the right side of your Start page called "See Tracker Details," which will take you to your main dashboard page where you can see all your data, including today's steps, activity reports and more.

All of this data will also feed into your SparkPeople Fitness Tracker page once you've accumulated at least 10 minutes of continuous activity, which is counted as a "workout." You'll also have the option to receive a weekly email with your progress, tips and trophies so you can celebrate your victories and be motivated to set new goals over time!

After syncing to your computer, you can view your Spark Activity Tracker data our iPhone and Android apps. Your data will not sync directly to your mobile phone from your Spark because the Spark is not mobile enabled (this drains the battery life).

Charging the Spark Activity Tracker
Your Spark uses a CR 2032 battery, so there is no need to charge your Spark! The Spark arrives with one battery installed (which should last 6 - 12 months depending on usage) and a spare in your product packaging.

When the battery is low, you'll know it: The display on your tracker will show red lights instead of green. The tracker will continue to record your data, but it will not upload your data to SparkPeople or your Spark Activity Tracker page.

Please click here to watch our instructional video on how to change the battery in your Spark Activity Tracker.

Get Help When You Need It


View the complete Spark Activity Tracker Product User Guide (pdf).

If you get stuck at any point, you can view our Spark Activity Tracker FAQs on the help page of your Spark Activity dashboard.

You can share your experiences and get answers from other Spark users by joining and participating in this private SparkTeam.



Have Fun Getting Fit
Welcome to the Spark Activity Tracker family! You've joined of group of people who are committed to health and fitness. By tracking your activity every day, you'll know exactly how you're doing and be driven to push yourself to achieve bigger goals over time. Celebrate this wonderful choice you've made for yourself and prepare to feel more motivated than you ever have before!