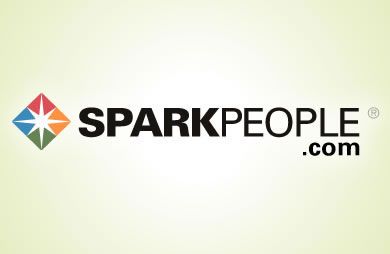 OFFICIAL RULES ELIGIBILITY: NO PURCHASE NECESSARY TO WIN. The SparkPeople 2013 Summer Grilling Guide Recipe Contest is open to legal residents of the 48 contiguous states, excluding those who live in Alaska, Hawaii and the District of Columbia, who are 18 years or older at the time of entry.

Employees of SparkPeople, Inc, Dietz & Watson, Inc (Sponsor) and their affiliated entities, and their immediate families (spouse, parents, children, siblings and their spouses) and individuals living in the same household as such employees are ineligible. Contest subject to all applicable federal, state, local laws and regulations. Winners may be required to complete relevant tax forms as a condition to the delivery of the applicable prize. Void where prohibited or restricted by law.

HOW TO ENTER: No purchase is necessary to participate in the Recipe Contest. The entry period is June 10th, 2013 through August 31st. 2013.
To enter:

1. Log in to SparkRecipes.com or SparkPeople.com(or register for a free account if you are not currently a SparkPeople/SparkRecipes member).
2. Simply enter your own original healthy summer recipe into SparkRecipes.com using the Recipe Calculator.
3. Once your recipe is saved to SparkRecipes.com, go to step 4
4. Visit the Contest Entry Page and enter your chosen recipe's URL, along with your first name, last name and email address. That's it!

WINNING: Winner of the Contest will be selected at random between September 1st, 2013 and September 15th, 2013 from all eligible entries received by Sponsor whose decisions are final and binding on matters relating to this Contest. Dietz & Watson, Inc. and all other participating vendors will not be held liable and will be free from harm in the collection of entries and the selection and delivery of winners and prizes. Odds of winning depend on the total number of eligible entries received.

PRIZES:

First place prize: One (1) Dietz & Watson Grillebration Grill Tool Set & Grillebration Product Prize Pack – valued at $150
Second place prize: One (1) Dietz & Watson grillebration prize pack (franks, sausages, ribs, pork butts, cheese) valued at $125

Odds of winning depend on the total number of eligible entries received. Winners shall be responsible and liable for all federal, state and local taxes on the value of their prize. Please allow 6-8 weeks for prize delivery.

NOTIFICATION: Winners will be notified by e-mail and will be required to complete and return within 14 days of notification their complete mailing address. Failure to return the needed information within 14 days of receipt will result in forfeiture of the prize and Sponsor will award it to an alternate winner chosen from the remaining eligible entries. By entering the Contest entrants agree to waive any and all claims against any Sponsors, affiliates, employees, agents, and representatives for personal injury or loss that may occur from the participation in this Contest or from the receipt or use of any prize, and grant to Sponsor the right to publicize such winner's name, photo submission and/or likeness without additional compensation or consideration unless prohibited by law.

GENERAL CONDITIONS: Sponsor, its affiliates, partners, employees, agents and representatives, or any telephone network or internet service providers are not responsible for incorrect, inaccurate transcription or loss of entry information for any reason whatsoever. If, in the Sponsor's exclusive judgment, this promotion becomes compromised in any way, Sponsor reserves the right to withdraw the promotion offer, cancel any method of entry, to void any entries submitted fraudulently or select winners from all eligible entries received prior to act that compromised the promotion. By entering, entrants acknowledge compliance with these official rules including all eligibility requirements. Any attempt to deliberately damage the content or operation of this Contest is unlawful and subject to legal action by the Sponsor or its agents.

By entering the Contest, entrant agrees and acknowledges that all photos submitted become the property of Sponsor and can be used for marketing and promotional purposes, without further consent. In the event of dispute, electronic entries will be deemed to have been submitted by the authorized account holder of the e-mail address at the time of the Contest. The authorized account holder is the person to whom the applicable internet service provider or other organization (such as business or educational institution) has assigned the e-mail address.
Article created on: 6/21/2010