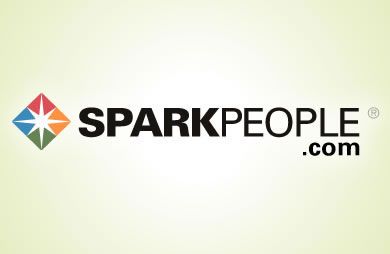 NO PURCHASE NECESSARY TO ENTER OR BE COMPENSATED.

ELIGIBILITY: The SparkRecipes What's In Your Fridge promotion for individuals (the "Promotion") is open only to permanent legal U.S. residents physically residing in the fifty (50) United States of America and the District of Columbia.

Employees of SparkPeople, Inc. and affiliated entities, and their immediate families (spouse, parents, children, siblings and their spouses) and individuals living in the same household as such employees are ineligible. This Promotion is subject to all applicable federal, state, local laws and regulations. Void where prohibited or restricted by law.

HOW TO ENTER: The entry period begins on March 19, 2012, and ends at 11:59 p.m. EST on April 2, 2012 ("Promotion Period").

To participate and qualify for compensation:

Take a photo of the food in your fridge, freezer, pantry or shopping cart. Then share the photo with us.

Email the photo to SparkRecipes@gmail.com, subject line: What's in My Fridge

If your photo is too blurry for us to post on the dailySpark, it will be disqualified.

Attach your photo, and include the following info in the body of your email:

Username
Name
Age
Hometown
How long have you been on SparkPeople?
Current weight
Starting weight
Goal weight
What other websites and magazines to you consult for healthy recipes?
What is the healthiest item in your photo?
What is your favorite item in your photo?
Are there any impulse purchases in there? Tell us!
Is there any food you were tempted to hide?
Do you have a food philosophy or mantra? What is it?
Each member may submit one photo.
NOTE: Only photos selected by SparkPeople to be in the top 10 at the end of the Promotion Period will be considered for use on SparkPeople websites and eligible for compensation.

JUDGING: Each eligible entry in the Promotion will be judged by Sponsor, whose decisions are final and binding on matters relating to this Promotion. Photos chosen to be used on SparkPeople's websites will be selected based on a combination of factors including: photo quality, creativity, completion of the accompanying questionnaire.

COMPENSATION: 2 Kindle Fires, plus e-book versions of The Spark, The SparkPeople Cookbook, and Easy Vegan Meals by SparkPeople. Runners-up will receive e-copies of The Spark, The SparkPeople Cookbook, and Easy Vegan Meals by SparkPeople. All prizes will be awarded. Odds of being chosen depend on the total number of eligible entries received.
All taxes are the responsibility of the recipients. Recipient will be required to provide his/her social security number. Recipient is advised to consult with his/her accountant, lawyer or other financial adviser regarding specific tax implications. No substitution or transfer of compensation by a recipient is permitted. Limit one selection per person/household/email address.

Continued ›