The SparkPeople Community Quiz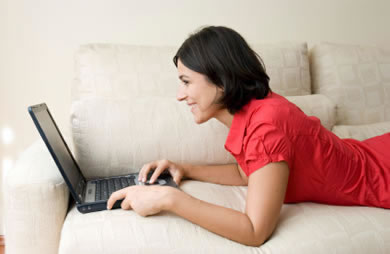 Your Results:

0 of 9 Correct
If you had a question about your SparkPeople calorie range, what should you do?





Ask members of your "Dog Lovers" SparkTeam about it
Post a question or comment on the "Why Calories are King" article
Ask your question in the Diet and Nutrition forum on the Message Boards
Post a comment on a Coach's SparkPage to get an expert answer
Explanation:
The Diet and Nutrition forum on the Message Boards is the best place to get specific advice related to your calorie range, and a host of other nutrition topics. Although you might find another member who can help in your Dog Lovers SparkTeam, your question is not related to the purpose of that particular Team. And while article comments allow you to share your own tips and ideas about SparkPeople's articles, our Coaches do not answer questions there, or on their SparkPages. The best place to post questions related to your program are in the
Diet & Nutrition
and
Fitness & Exercise
forums on the Message Boards, where other members and/or Coaches can respond.
Which of the following is a good reason to join a SparkTeam?





To connect with others who share similar goals and interests
To meet other members in the SparkPeople Community
To share experiences related to the SparkTeam topic
All of the above
Explanation:
SparkTeams
are groups that are started by other members who share common interests or goals. For instance, there are Teams for vegetarians, single parents, and those trying to lose the last 10 pounds. Every Team has their own message boards, where members can talk about those common interests and share tips with one another. Joining a SparkTeam is also a great way get involved in SparkPeople's positive Community and meet people with similar goals.
If you come across a message board post that violates SparkPeople's Community Guidelines, what should you do?





Ignore it. SparkPeople's moderators can take care of it.
Click the "Report Inappropriate Post" link at the bottom of the thread.
Confront the member about what they have done and how wrong they are.
Explanation:
SparkPeople has a very positive and supportive Community, and we work hard to keep it that way. If you see something that violates our
Community Guidelines
, (whether someone is trying to sell a product, is being disrespectful, or something else), please report it by clicking on the "Report Inappropriate Post" link at the bottom of any thread. When you click the link you'll be able to type in a message explaining why you are making the report, and an email will be sent to our staff to look into it. Your report will remain confidential.
In some cases you might feel comfortable speaking directly to the member, and that's okay depending on the situation. But if you feel like that could create more negativity or the person might not respond well, it's best to let our staff handle it.
If you have a technical question (about your program or the site), where is the first place you should go for help?





Click on the "Help" icon, located at the top of any page
Post your question in the Site/Technical Help forum on the Message Boards
Send an email to SparkPeople's staff
Send a SparkMail to one of our Coaches
Explanation:
The first place you should always look for help is in our
Site FAQ's
, which you can get to by clicking the "Help" button at the top of any page. These Q&A's explain things related to Message Boards, SparkTeams and your fitness and nutrition programs. If you browse the list of questions and still don't find an answer to yours, the next step would be to post it in the
Site/Technical Help
forum on the Message Boards, where other members and/or experts can respond.
True or False: Studies show that you are more likely to receive accurate weight loss advice on high-activity message boards like SparkPeople's.





True
False
Explanation:
When it comes to weight loss advice, a study published in the
American Journal of Medicine
(July 2007) says that Internet users tend to receive accurate answers when they ask questions in high-volume online forums. The study also recommends that health professionals refer their patients to high-volume forums, like
SparkPeople.com's Message Boards
for weight loss advice.
Read more about this study here
.
What is a good way to find a SparkTeam that fits your interests and goals?





Perform a keyword search
Browse through all of the SparkTeams on the site
Post a message on the Message Boards, asking what Team you should join
Join the first Team you see on someone else's SparkPage
Explanation:
Searching for a
SparkTeam
is a great place to start if you're new to SparkTeams. Whatever your goals or interests may be, you can do a quick keyword search on the main SparkTeams page and see what comes up. Other members can be helpful, but if you post a question asking which Teams you should join, you're likely to get a wide variety of answers. Although searching through all of the Teams can be helpful, it is time-consuming to look through thousands of random possibilities.
What is the best way to congratulate another member for reaching one of his or her goals?





Give the person a SparkGoodie
Make a comment on the person's SparkPage
Nominate the person as a "SparkPeople Motivator"
All of the above
Explanation:
There are lots of ways you can communicate with other members, whether you want to thank them, congratulate them, or even ask them a question.
SparkGoodies
are virtual gifts you can buy for yourself and others by using the SparkPoints you've earned. To give someone (or yourself) a Goodie, just go to his or her SparkPage, scroll down, and you'll see lots to choose from on the left side of the page! Leaving a comment on someone's Page is a great way to congratulate him or her for a job well done. If they've done something really significant (like reached a weight loss goal, or made an important contribution to the Community) then you could also nominate the person on their SparkPage to become a
SparkPeople Motivator
.
Which of the following are ways you can earn SparkPoints by using the Community?





A - By posting on the Message Boards
B - By commenting on someone's SparkPage
C - By creating a SparkPage
All of the above
A and C only
Explanation:
There are
lots of different ways to earn SparkPoints
, and some of these tasks are related to Community activities. You can earn up to 15 points per day by posting to the Message Boards (3 points for each post, for up to 5 posts) and 15 points by creating a SparkPage. SparkPoints are not awarded for making a comment on someone's SparkPage.
According to a survey of SparkPeople members, those who were involved in the Community lost about the same amount of weight as members who did not use Community features.





True
False
Explanation:
Our research has shown that people who use the Community (Message Boards, SparkTeams, etc.) tend to lose more weight on average than those who do not. So what are you waiting for? Start posting and get your weight loss going!
Share Your Quiz Results!