Quizzes & Assessments
Taking SparkPeople quizzes and assessments is a fun way to test your knowledge on nutrition, quizzes, and health, and to learn more about yourself!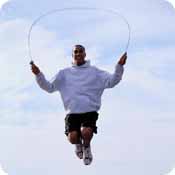 Take This Quiz »
Quiz by Nicole Nichols, Certified Fitness Instructor
Whether you're new to exercise, or consider yourself to be a fitness expert, you can always learn something new about working out. This quiz will test you on general topics of cardio exercise, strength training, and flexibility. What are you waiting for? Test your Fitness IQ!
Nutrition Quizzes
Health & Wellness Quizzes
Fitness Quizzes
Motivation Quizzes