Quizzes & Assessments
Taking SparkPeople quizzes and assessments is a fun way to test your knowledge on nutrition, quizzes, and health, and to learn more about yourself!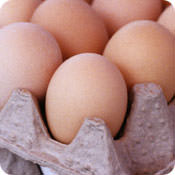 Take This Quiz »
Quiz by Sarah Haan, Registered Dietitian
Do you think these questions will go over easy? Scramble your brain and check your knowledge about the edible egg with this quiz! Although eggs are fighting a bad reputation from years past, they are making a staggering comeback in the health-conscious world. See if the facts in quiz are everything you'd egg-spect!
Nutrition Quizzes
Health & Wellness Quizzes
Fitness Quizzes
Motivation Quizzes