Quizzes & Assessments
Taking SparkPeople quizzes and assessments is a fun way to test your knowledge on nutrition, quizzes, and health, and to learn more about yourself!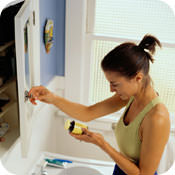 Take This Quiz »
Quiz by Nicole Nichols, Health Educator
Chronic high blood pressure, known as hypertension, is dangerous because it makes the heart work too hard, and can harm your arteries. If left uncontrolled, it can lead to heart and kidney disease, heart attack, vision problems and stroke. Find out how much you know about blood pressure and how to manage it.
Nutrition Quizzes
Health & Wellness Quizzes
Fitness Quizzes
Motivation Quizzes