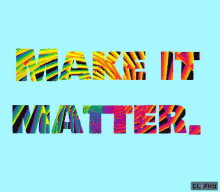 Day 42 Make it matter
Reasons to work on healthy behaviors - all 10s...equally important!
1. Health Promotion and Disease prevention
2. Independence to care for myself
3. Narrow down clothes - (downsizing)
4. Energy to exercise and keep active
5. Strong muscles to maintain balance and flexibility
-* - *- * Daily Inspiration list ~ Created Jan. 2014
water, veggies, track, ST, walk outdoors, meditate & rejuvenating sleep
Consistency counts! Green Dots - Repeat healthy behaviors:
Make it Matter by completing Days 41-50 "Jump-Start Motivation"
u.nu/vk7ss
Where does body fat go?
u.nu/uau9m
Methods of weight loss that scientific research supports :
- intermittent fasting, tacking food and exercise
- eating mindfully, eating protein for breakfast
- cutting back on sugar and refined carbohydrates
- eating plenty of fiber, balancing gut bacteria, getting a good night's sleep
Edited by: AURA18 at: 7/29/2020 (02:08)