Miracle of walking
Sunday, February 03, 2008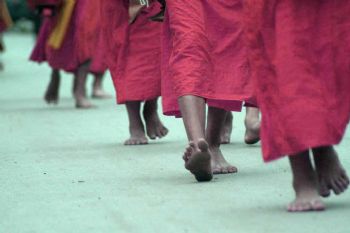 One year ago, I was struggling to get around, following knee surgery, using a leg brace and crutches--then a cane. After months of trying to regain my ability to walk as I once had, I had just about given up on ever being able to do that again. Through the months, I continued to have pain and swelling. My despair was genuine.
It led me to thinking a lot about what I was now missing, that I had always just simply taken for granted.
Today, I walked--yes WALKED--a mile on my treadmill. I walked rather slowly, but I walked all the same.
The gratitude that I am feeling is overwhelming. To those who have helped me in this past year, and also to something in me that didn't completely give up.