Inter-being
Sunday, February 03, 2008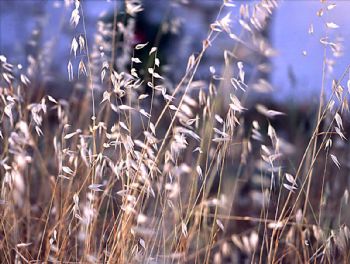 This morning, my husband and I enjoyed a lovely, leisurely breakfast together. As we sat, we discussed the idea of inter-being.
We looked at the beautiful colors of the foods on our plates, talked about the origins of the oranges, eggs and oatmeal. We contemplated all the living factors that contributed to our meal. The sunshine, rain, soil, and animals that helped grow the oats, the oranges, and produce the eggs.
We thought of the many people who were involved in the planting, tending, harvesting, packaging, bringing to market and finally to our table, all of this.
For a few moments, we felt very grateful and wealthy. We had a brief moment of grasping how we are all connected to each other--that none of us is separate.