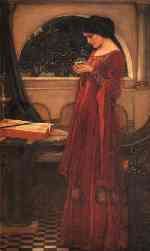 Well, it was time to GET REAL. So I did it. Got on the almighty scales and almost fainted!
Too many injuries, symptoms, holidays, long work days, snacks, excuses.
Reality: I hit the highest weight in several years. Still cannot believe what a few months "off" will do! Time to be serious--but must make it a game at the same time.
LOVE/HATE this feeling. Now it is time to get in gear, but a little fear creeps in at the same time! WHAT IF? What if I gain more weight? What if my ankle doesn't let me run? What if my joints don't hold up? What if...what if I succeed?
Feeling convicted, as I have been reading book about how our culture is poisoning all of us, and I must say, I have been a willing participant to swallowing lots of poison. I guess because I had really gotten into such good shape, I guess I gave myself permission to lay off a while and eat anything I wanted. Who can figure what goes through your mind when you aren't thinking?
It is something to finally realize one is just like everyone else, and NOT SPECIAL! I must pay the consequences, just like everyone else! That's where the poison comes in; we all want what we WANT--NOW, no less, but many of us are unwilling to pay for what we want! Is that who I have become?
OK, enough blathering on. Time to get busy and finish my work day and then head to the gym.
Here's praying things change NOW.
LULUgirl