I've set an actual goal...what the hell was I thinking?
Thursday, January 31, 2008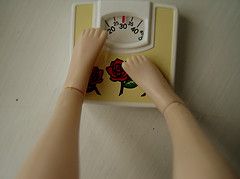 I've been setting small, simple goals for myself, like drinking more water, lose 5 pounds with no end date, etc.
Well, here we go!! I have set an actual goal with REAL DATES!!! Aren't the daring one??? Brave and foolish is how I actually feel.
I don't set real goals for myself. That's not what I do. But maybe that's why I haven't been consistent, and why I haven't lost more weight.
Goals are great. I am actually excited about this one. And even if I don't reach it, I know I'll get close, and that will be so exciting.
So my goal is to lose 26 pounds by July 1, 2008. That's a little over a pound a week. If I do that, that will put me at 200...and I haven't weighed that for YEARS. I don't even know when I weighed that last. So it's a good goal, it's actually attainable. And even if I don't reach it, I'll still be very close, and that will also be good!!!