It's good to be excited again
Wednesday, January 30, 2008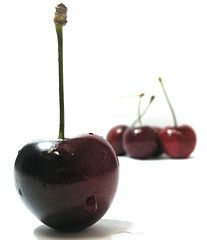 December and January were bad months for me, relationship wise. But somehow during that time I managed to keep off the little bit of weight i had lost July-November. I really thought I had gained during that time, and didn't pay much attention.
When I finally was ready to start paying attention again, I realized i hadn't gained and was very happy, obviously. But what I should have been most happy about was that I was at MY LOWEST weight since I've seriously started trying to lose weight! I haven't been this weight for years, and that kind of skipped my mind.
So now, I am celebrating!! I haven't seen these numbers on the scale for so long - shame on me for not realizing that!!!
I am actually losing weight, and it feels wonderful!!! I feel hopeful and proud of myself, and excited again. and I hope I don't ever take for granted my weight loss, or lose sight of all the hard work I've done.
Yes, it's wonderful that I didn't gain any weight during that time, but it's even better that I get to see new lower numbers!