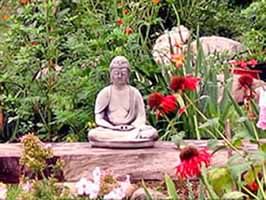 What did I do today to work toward my "purpose"? That's one of the goals marked "other" on the "Other Goals" page.
Thinking of it as "other" is odd. The word sounds so noble, so knowing. Yet, I discover I find it difficult to exactly articulate my "purpose." My purpose for being? My purpose in Life? That word (in that context) seems to be the sort of thing we totally take for granted. Yet, what actually is my purpose?
The dictionary says,
Purpose:
1.) The object toward which one strives or for which something exits; an aim or a goal.
2.) A result or effect that is intended or desired; an intention.
3.) Determination; resolution: "He was a man of purpose."
4.) The matter at hand; the point at issue.
Toward what do I strive? For what do I exist? What do I intend? What is my determination or resolution? What matter, exactly, IS at hand, here?
We all strive simply to exist. But to exist requires some sort of co-existence and that is the sticky point. That means things like connections, sharing, love, hate, ambition, careers, reproducing ourselves, birthing/dying, jealousy, competition, fear, anxiety, depression...the list could continue endlessly. How does one sort out one's purpose, exactly, with so many factors that constantly interact to keep us in a constantly changing state?
Accept change? That could be one very useful beginning: change is constant. To accept impermanence, that we are all always evolving and devolving. That the inter-being of mankind (along with other animals, vegetables & minerals on the planet) forces us to learn acceptance of what is--no matter how one might struggle against it.
Just for today. For today, I think my purpose is in learning acceptance. I always want things to be more or less, to be otherwise, to be more comfortable, to be less demanding, less confused, less intense. This is IT. THIS is the life I have to live. I can live it with acceptance and not always trying to cover up the reality by eating (or other escape mechanisms), denial, procrastination, and withdrawal. Perhaps I could work on accepting the simple fact that I am. I am. There are and will be great pleasures (and displeasures) awaiting if I sit or stand where I am and reach out for what is already here--not what I always think I need to have MORE or LESS of, so that I miss whatever IS already here.
Takes me back to my powerful and irksome word to ponder, to use as a mantra: Enough. Enough is to accept what is needed and no more/less. Purpose goes further--and tries to define exactly what it is that IS needed.