A little catchup
Thursday, January 24, 2008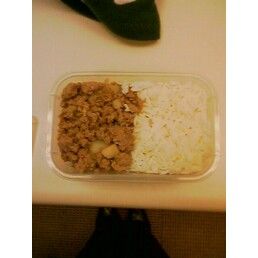 So my friend Gus was kind enough to give me a buddy pass to the Crunch Gym she goes to near our office. It's good for a week, and one of the reps, eager to sell me a package, was kind enough to extend it to 9 days. I'd consider joining since it's so close, but the hubby and i are both committed to weight loss in '08, so we're planning on buying an elliptical soon. (I'm hoping it's soon, at least.) But for those of you looking for a gym in with a month-month plan in the $70 - $80 range, I recommend Crunch.
So today will be my third day working out at lunch time, and I have to admit, i really like working out at that time of day. It's a great stress reliever and it breaks up the day nicely. Plus I get a little mindless TV time in, which doesn't always happen at home.
Speaking of mindless TV, the Martha Stewart show was on yesterday when I was running and they've kicked off yet another "change your life" initiative, ala Sparkpeople or iVillage. These programs are the self-improvement tool du jour I tell you. But one of the women speaking did mention an idea I liked. She'll be posting pictures of her lunch every day and will be rated on how healthy it is. And it got me thinking, what a great motivator. I don't expect comments, but I think I'll see how much of an impact knowing my food choices will be on the web can be. Hence, the picture of Picadillo and rice above. There's about a cup of each, for a total of 578 calories. I might not eat all of it in order to make room for a banana or some fruit juice, We'll see.