A Mindful Beginning
Tuesday, January 22, 2008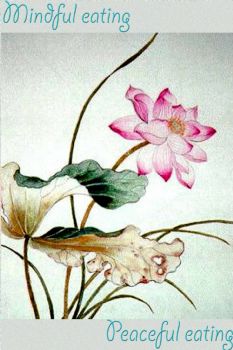 I'm feeling good due to a minor success. At first, I couldn't figure out how to get the pictures uploaded--it just wasn't working. So I read and experimented till I did find a way to do it. Afterwards, even for so small an accomplishment, I really did feel quite good.
I think I need to hold on to this feeling--how good even a small accomplishment feels when I've stuck to something.
Now I've done 10 short minutes on the treadmill--first time since the knee surgery. Kept it to a low speed. Added a little on the bike. Didn't like it--but where is it written that I have to? Its not intolerable. I've done worse. :-)
All things considered these strike me as good omens. I'm happy to have created this page today, I am practicing my mindfulness and I am planning to use these entries to help myself explore how to work with mindful eating and mindful living more effectively.