More motivation for me
Friday, January 11, 2008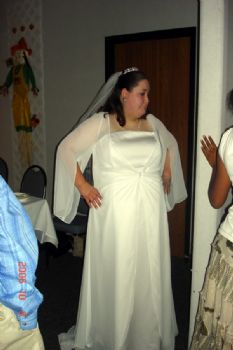 So I was thinking about my pictures recently. I don't know why, but they don't seem to be showing as much progress as I thought I'd been making. Then I started looking at some of my really old pictures.
Let me just say WOW! What the heck was I thinking? They show a LOT of progress! It's almost like my mind isn't ready to start thinking of myself as a skinnier person.
I saw the particular wedding picture of myself and thought "geez, who is that person? What the heck is wrong with her?"
I never realized how much of a mental game this weight loss thing was. I'm amazed every day by how much it takes to be successful, and yet how little all at the same time.