January 2 - 2007 in Review
Tuesday, January 08, 2008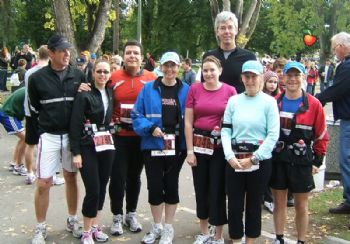 In 2007, I ran 1213.73 kms and walked 110.75
In 2007, I did 28 hours of dedicated aerobics classes.
In 2007, I did 19 hours of yoga
In 2007, I did 20 hours of dedicated strength training classes. ** have to check that one, it should be more, I'm sure.**
In 2007, I did 2 hours of Pilates, 1 hour of skating and 9 hours of cycling.
I walked one half-marathon.
I ran to half-marathons.
I ran A LOT of smaller races. (see sparkpage for more info)
Not hard to tell where I need to make improvements in 2008, but overall a good year.