Walk it out
Monday, January 07, 2008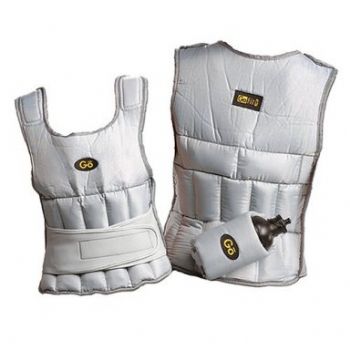 Whoo Hooo
I found something that I hope is going to help me burn off some calories and I wanted to share with my wonderful Sparkpeople friends.
I can wear this vest all day so that every step I make will burn off even more calories. Pretty clever huh...
Here are the details:
• Burn more calories and build more strength with this adjustable weighted vest
• Features double closure system and includes 24 removable weight packets to adjust from 1 lb. to 10 lbs.
• Padded shoulders and neoprene padding on the inside for extra comfort so you can keep exercising until you want to stop
• Reflective accents for night safety and versatile water bottle holder that can be removed or adjusted
• For ages 18 yrs. and up
Hey Cassandra...cry me a river....build a bridge...and...get over it...