BLAH! BLAH! BLAH!
Sunday, January 06, 2008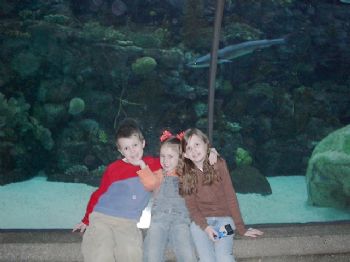 So today is a bad day..I'm thankful that it's almost over. I didn't feel well...the fibro was kicking in and I couldn't bend my knees or fingers very well for half the day, and I had to take a nap out of necessity, which is always disappointing.
Then the ex brings the kids home, and sets forth an entire string of problems...ranging from child support issues, to tax issues, to things he's telling the kids, etc. When you divorce an attorney or judge, it really pays to have your OWN lawyer look over the papers before you agree to them. Lesson learned. I guess I call my landlord tomorrow (who is an attorney) and see if I can fix any of this mess. I don't want to deal with these issues...I put them all behind me once and that is where I had hoped to keep them. Why does someone else's poor choices and 3 years in prison have to keep affecting so many other innocent bystanders? :-(
On another note, tomorrow is my OFFICIAL "starting over" day for SP. I AM excited about that. I will weigh in and adjust my tracker, no matter how painful. I've already filled up my water bottle and it is chilling now. :-)
Here's to a better tomorrow??