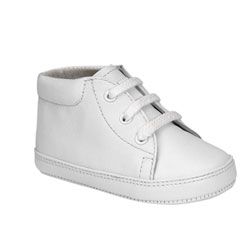 Just some motivation for those who need it.
What came first..Stride Rite or Prada
Stride Rite of course
Today, many us have to realize that we are going to have to slip on the Stride Rite shoes first before we can wear the Prada shoes.
Don't set your goals to high. Take it one step at a time. One baby step at a time.
If you have never had an exercize routine in your life, expecting to do 1 hour of exercise a day may lead to failure.
Take a baby step each day.
Slightly increase your activities each day until you reach your goal.
Replace healthy foods when you have the chance
Treat yourself and feel good about it
Take me for an example. I want to wear the Prada shoes now. I want to increase my activities, lose a lot of weight, drink more water, start lifting weights, go from plus sizes to smaller sizes etc...
If I tried to do all of this in one day, the next day I am going to quit.
Instead I am taking one challenge at a time. I am working on drinking the water.
Years of consuming coffee and soda is coming back to haunt me. It took me a while to develop the habit of drinking so much coffee and soda and it is going to take me a while to retrain my body to drink more water instead.
So slip on your Stride Rite shoes and be comfortable with them. The baby steps are the best steps. Baby steps allow your body to become retrained.
Baby steps allow your mind to be retrained. Baby steps soon become bigger steps.
Don't worry..you will wear those Prada shoes one day