Is it even possible?
Thursday, January 03, 2008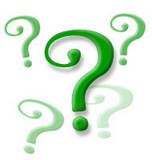 Yesterday was officially Day 1 of what I like to call my new life style. I decided that it would be helpful to keep a journal of what I eat so that I could look back and figure out where I'm going wrong.
I carefully counted my calories and fat...every last bit! A whopping 923 calories and 19 Fat! Huh? How is it possible that I am darn near 75 pounds over weight, yet I eat half the calories they suggest to lose weight, and the amount of fat that is practically allowed in 1 meal!
It just doesn't seem right! So now what? Eat more to lose weight? Guess so. I really never imagined eating too little would be a problem! lol