A little about me...
Wednesday, January 02, 2008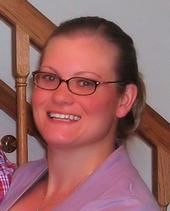 Where do I begin. I live in Delaware, born and raised. Not much excitement here, but enough to keep us busy!
I turned 30 in May and it took all of about a week for me to feel like I had aged 10 years! I keep seeing people and saying "Man, they never age", but I realized it's really just that I've aged with them. UGH!
I have been married for 6 1/2 years to a wonderful man! He is truly my best friend. No children yet, but hopefully that will change in 2008!
I am the PROUD wife of a Police Officer! Every day brings new stories and adventures and honestly, not knowing if your husband will return home gives you an entirely new appreciation for each day!
I have a niece that I absolutely adore! She was born with a Congenital Heart Defect that the doctor's buried her with 2 years ago, but being the fighter that she is she is doing fantastic!!! She is a true inspiration!
I am only 4 classes away from finally receiving my BS in Psychology. YAY!!
Well, that's me in a nut shell.