Please vote for Mel and Maks Monday night!
Saturday, November 24, 2007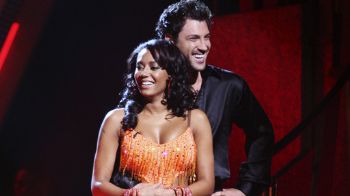 I'm writing this blog entry to ask you all a favor! Please, whether you watch Dancing with the Stars or not, would you help me help the most deserving couple win? Mel B's dances have been consistently the best I've seen all season long, and its about time a woman won this show again, and I'm sorry, but that woman should not be Marie Osmond when there is someone with the grace and talent of Mel B still in the running! To vote for Mel and Maks, please use all of your available phones, both home and cell. Their number is 1-800-868-3405. To vote via the internet, please register all available e-mail addresses at abc.com, and then go back and vote them all on Monday night. This will only take a few minutes of your time, but your votes could make all the difference!