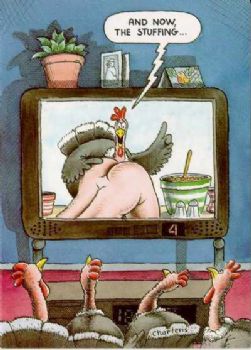 so i haven't written in a while...i finally started feeling better and this past week was great- i've been on regular routine for over a week exercising wise not missing a day and eating exceptionally well...
the wedding party i am in is a week from saturday so it's do or die time for me and everything that goes in my mouth counts....even on the day of the year i feared i'd screw up, i managed to do quite okay..
thanksgiving morning i woke up with bad anxiety and said a prayer "Dear God, please don't let me over eat and screw up everything" I hate that feeling of being stuffed to capacity to begin with...I woke up at had a bowl of honey nut cheerios so I wouldn't be starving by the time dinner came around come 3pm...
after digesting breakfast i went on the elliptical for 90 minutes- i haven't done more then 60 lately since but i figured i better add on that extra half hour just in case i wanted a treat for dessert...
Family came and someone brought a reese's peanut butter cup pie. My eyes bulged out of my head when I saw it (reese's is one of my weaknesses) I just took a deep breath and said, okay that is my dessert treat. That is why I exercised the extra half hour before. So I made sure to base my dinner calories around having a piece of that pie because all the willpower in the world couldn't keep it from me...
So dinner comes out. i made a rule I can cover my plate, no second helpings, no piling. Turkey comes and I get the white meat only (no gravy). I passed the bread basket by me without even blinking. Aside from the turkey I had some green bean cassarole (my mom made healthy version), less then a fistful size of sweet potato (my thanksgiving dinner favorite), spinach keesh (made with spinach, eggs, low fat cheese) and 2 mushrooms with low fat mozzarella (my mom left the bread crumbs off a few of them for me) It's more then I usually eat, but I only took a little bit of everything. No cranberry sauce or stuffing for me, I don't like them to begin with. So I didn't leave the table stuffed like a blimp but I didn't leave the table hungry. I ate what I did and felt satisfied but not over full...
I sampled some apple cider. Sampled meaning I literally put some in a shot glass and sipped it since 8oz was 110 calories and I wasn't going to waste the calories on it but wanted a taste...
Dessert came around 6 and I had a piece of that reese's pie. It wasn't huge, it was a little bigger then a sliver and it was magical. MAGICAL!!!! I had to remind myself not to moan as I ate it. I savored every forkful and ate it as slow as humanly possible. It was this light airy mousse like texture with a mini PB cup on top and chocolate on the bottom. Oh reese's pie, I'd run another hour to have another slice of you (lucky for my body but not my tastebud the whole pie went)
Along with the pie I also sampled (5 forkfuls) a homemade chocolate pie my brother made. LUCKILY it was a pudding consistency that I didn't care for so I didn't overindulge or feel the need to eat it.
I did have 2 hershey mini special dark bars between dinner and dessert when the candy dish was out. I could have done without these but I went for the dark so it was decently healthy.
At 8pm I had 2 slices of pineapple because I heard there was an enzyme in pineapple that helps digest fat so I figured might as well.
And on thanksgiving, I was thankful I did not overeat..I also figured dinner was really a lunch/dinner so it counted as 2 meals..
i am thankful for that amazing reese's pie and for my guy instinct telling me to ellitical the extra time yesterday morning