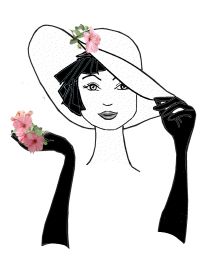 Okay so I have to confess! When I first joined a new team challenge "happy losers". Part of the set up was posting 50 positive affirmations. I HATED it!!!! I rolled my eyes and it took me forever to think of 50 nice to say about myself that didn't seem, ummm, corney. Then, later another challenge to add ten affirmations a week! HOLY COW!!! It was hard enough with 50. I started searching the web for some ideas. That was when it hit me. It isn't just about saying "I'm a good mom". It was about the other stuff, the things we forget. The words that we needed to be reminded of. Now I look forward to my 10 affirmations challenge. I know I need to be reminded of what I have the strength to do. Here are a few of my affirmations:
1. I believe I can lose weight.
2. I believe I am worth the time I spend on a heathier me.
3. I do not give up easily
4. I am going to beat the "my whole family is fat, its in my genes" comments
5. I want a change in my life
6. I Love being active
7. I am the first person out of bed each morning.
8. I think of others and their feelings
9. I'm a courageous fighter who is all heart.
10. I am strudy and steady which gives me power and control.
11. I have the drive and the discipline to master any art form I desire, no matter how long it takes.
12. I am a force to be reckoned with.
13. I WILL NOT GIVE UP!!!
14. I am willing to learn new things
15. I will use the new knowlegde
16. I AM THE MASTER OF MY OWN FATE!
My favorite is 13, when I have bad days, when my scale sticks, when I feel like I just can't take one more step while jogging.... I think of number 13.