no more shimmy!!!
Friday, November 16, 2007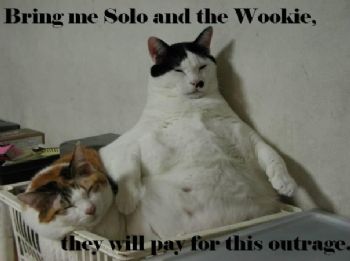 A few months ago i had a "clothing emergency" and had to go buy some new jeans during work. i tried on a few pairs, and found one i liked. i grabbed another pair that were the same size, just a different style, thinking they would fit.
well, i got them home and 2nd pair was tight - too tight to wear at all. i could get them on with a bunch of shimmying and pulling and grunting, but once they were buttoned, i couldn't sit down or move or...well, i couldn't breathe in the darn things!!!
but i liked them and decided to keep them. after all, i could get them on, right? they were just uncomfortable, the whole not being able to breathe thing. now, i'm not one who holds onto "skinny" clothes, they are just a sad reminder to me. but these were different.
so, the other day all my jeans were dirty, so i though, why not try on the shimmy jeans? i could get them on WITHOUT the shimmy!!! that was such an unexpected boost!!!! i did the happy dance in them!!!! and i looked at my butt in them, not too bad!!!
now, they are still too long, but i'm not going to grow any taller, so i'll deal with that. and speaking of growing, i'm hoping i won't grow any wider either!!