How Cool is That!??
Thursday, November 08, 2007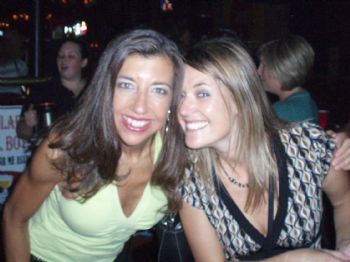 So, I've been voted a "Sparkpeople Motivator" - that totally rocks!! I do enjoy Sparks and get so much from it. I'm glad people think I give something back, too. I don't know how many votes it takes to get the official deal on your page, but I'm really touched that people took the time to hit my page and vote.
I can say that with Sparks I've been motivated to eat better & exercise more and more intensely. I've learned a lot from others on Sparks and I've gotten a lot of support as well.
So, I do think it's very cool & I appreciate people's support immensely!!
(BTW, the pic has nothing to do with this blog...it's just a pic of me with one of my girlfriends having fun.) :)