More Than My Gut Is Mushy….
Wednesday, November 07, 2007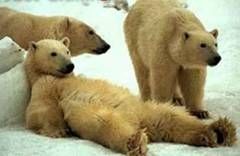 Hello my Fantastic Friends!
This note of thanks is about a week old in being sent out, and for that I apologize. Many of you have noticed and congratulated me on being chosen as a SparkPeople Motivator. When I was first alerted to the fact, it was like winning the crown for Homecoming Queen or being listed in the class yearbook as "Most Likely to Succeed." (Two honors I've never been given, by the way.) I was torn between wanting to send out an immediate email of thanks and wanting to shy away from the spotlight.
It's kind of hard to describe that cherished moment…I got a lump in my throat and had tears well up in my eyes. I've been with Sparks such a short time, and already receive recognition. And recognition for what? For my positive attitude. Although I am honored by this acknowledgment, I am at the same time feeling humbled, pressured, overwhelmed, and undeserving. Please know that I say this, not to put a damper on the event, but just as an honesty of my thoughts.
I'm one of those crazies who get totally obsessed when I find something new that I like—and my newest obsession is Sparks and changing my lifestyle habits. Hello, my name is Debbie, and I'm a Sparkaholic. I am between construction assignments right now, so I have had so much free time to devote to my newfound passion. I'm afraid that when I return to the work world, my dedication to my newfound friends (that being, you) will suffer. I'm afraid that with my past of yo-yo'ing, I will somehow let you guys down, if I don't succeed in reaching my goal AND then maintaining. I guess I feel that I haven't passed the test of time, yet.
Mostly, I think I feel somewhat guilty of receiving this credit. You see, at the moment, I am receiving motivation by reaching out to you and others, and being positive. I feel that in a sense, I am almost using you—taking advantage of you. I am bouncing off the positive feedback of this site and YOUR encouragement, successes, and motivation. In my eyes, you as my friends, are all just as deserving, if not more so, of this award. And trust me, if I could vote for you every day, I'd do just that!! I know for a fact, that there will come that day, when I totally lose control and pig out or say that's it, I'm not in the mood for exercising…And I also know that you will be there to kick my arse and steer me back on course. YOU will be the Positive SP Motivator.
That's the beauty of this site. Deep down, I know that this time WILL be different! I am surrounded by great friends, who are always ready to lend an ear, give a well-timed kick or poke, applaud, laugh, cry, lurk in the shadows, sympathize—whatever the occasion--I know we are in this together! Thank you, my dear pals, for giving me your vote of confidence. It means a lot to me, and there you've done it again—YOU have motivated ME to be the best I can be!!
Alrighty, then! That really hurt my brain getting all mushy like that? I really think I had smoke billowing out of my ears. Can somebody tell me if I can get any cardio points for that??? Along with this heat, my heart rate seems to be increased a tad bit—probably from the anxiety of publishing my most deepest inner thoughts???? (Don't worry, I wrote this while the other voices in my head were napping!!)
Member Comments About This Blog Post
UP4MORE


So well deserved. You really are one of a kind!


3778 days ago

HEATHHILL
I count myself as lucky to have met you out here on SparkPeople and to get to read your posts and blogs. You are definitely a motivator! Keep up all the good work, and keep it fun! :)


3779 days ago

CSONIA


Deb,
Con-grad!!
I think that you do get cardio points for smoke coming out of your ears..lol...
CON-GRAD CON-GRAD CON-GRAD!!!!! HUGS, SONIA :)




3779 days ago

NAN71486
I have never seen anyone else with this many people reading their blogs so that should tell you something!!!! Don't worry that you're going to disappoint other people. You are only responsible for yourself. People appreciate you because you make their day better and make them laugh or smile! No one wants you to feel any pressure. Just be yourself! Everyone loves you for just being you!

Nancy from Louisiana


3800 days ago

BOOGIEWOOGIE
Hey Deb! Take advantage of us? Well, if us motivating you is to your advantage, it is our gift to you, because we sure get motivation and encouragment from you in a BIG way. You know, Texas size.
And.....it IS ok to get mushy and stuff. It's that one side of you who cares....about yourself and others! Thanks for being you!


3801 days ago

MELLY423
You are only doing the same thing the rest of us are...getting motivated by others! Your bubbly personality, fun comments, and general willingness to play nutty for everyone is definitely motivating! So...bask in the praise! We love ya! Those of us who do not have the time currently to carry on and/or be online as you do really appreciate that you keep after us...it helps keep us motivated and boosted up regarding life changes. Hopefully, when you are back working hard someone else will step in and fill in the gap to "motivate" the rest of us. So, THANKS!! You're a peach!


3811 days ago

GETTING_HEALTHY
I've never been one to follow directions....that said you are one of a kind and no one I know deserves this honor more than you. Your motivation, wit, and warm thoughts are what keeps me going and I look forward to every day of reading either a post or a comment or an email or something from you because you are such a wonderful friend. Cheers to you!
~ Karen


3816 days ago

GEOGRAPHER
It's quality not quantity that makes your posts, e-mails, blogs so special. We are all very appreciative that you've dedicated your free time to us, thanks!

Okay, Knock, knock.. Who's there? You... Yoo Hoo? Oh no you don't, too many calories there.

So from now on, you do the funny stuff.


3816 days ago

MAGICLANTERN
Woot ! Woot ! You go girl, do the happy dance, get down, get back up again, do it 20 times and then grab some water lol !

Hey mushy is just fine ---we'll let ya know if it's driving us bonkers ;) ---it drove me bonkers ---a happy bonkers that is :) That's the kind I like, the crazy happy bonkers ). So your blog has made me happy bonkers :) Am I repeating myself too much ? I said am I repeating myself too much ?

Wonderful blog, love it !


3818 days ago

EDDIEMAE
Well, I can see that you Silly Saps can't follow directions very well!!


3818 days ago

CRAZYOLDLADY43
Okay I have only known you for like a whopping 3 days but OMG girl. You not only motivate me you make me laugh. What more could someone ask for. I have never been one to have "girl" friends, but if I had to name one it would be you. Thanks for the encouragement you have given me and I only hope I can return the favor.


3819 days ago

METALBABE
Okay, if I told you that I felt guilty for a compliment I got, you would give me a good talkin' to! Sounds like you need a dose of your own medicine. . .
You ROCK, and I am so glad that there is enough right in the world that you were able to get the recognition for your support of all of us that you deserve. We love and appreciate you, mushy or not.
Cheers to you, babe!


3819 days ago

-ANGIE-


I hope you are so proud of yourself! This journey is all about changing our lives for the better. Did you know when you started at SP that you would mean so much to so many new friends? I always look forward to your bright, sunny, and absolutely hilarious insights. You have made me laugh and kept me wanting to check in and to be more involved. You have much to celebrate about yourself :0) As far as you "passing the test of time"....all any of us have is today to bank on. So for today, I give you an A+.


3819 days ago

CARPEOMNIA
Hey Debbie...you're wonderful and I think you're fantastic at motivating others...and myself. I look forward to what you have to say...no matter what. Congratulations!!
Annette(thorn in your side)


3819 days ago

NCONTROL63


I think of you as "Dynamo Debbie"! What were your classmates thinking by NOT crowning you Homecoming Queen! Who could have deserved it more? You encourage so many with your warmth, concern and humor so graciously shared with all your pals. Many of us are busy...we'll understand when you are too busy to reach out as often as you do now. Then it will be our turn to check in with you and give you motivation and support. You can't let us down...it is up to us to succeed or not, but meeting people like you who so freely give encouagement and friendship truly makes this journey more pleasant.
God Bless You,
Annie


3819 days ago

PLAYINCOGNITO
Guilty ??? You have no reason whatsoever to feel guilty. Guilty would be if you'd eaten all your kids' halloween candy AND lied about it to SP :)

Seriously, you deserve the award. You DO have a positive attitude and you always look out for others. So there !! Smile and know you're appreciated.

Hope my response isn't too mushy for you LOL


3819 days ago

MISSLANA


Knock, knock. Who's there? Orange. Orange who? Orange you glad I didn't get sappy? Deb, congrats. You DO DESERVE THIS. Keep sparkling and sparking, my friend.


3819 days ago

STARTSPARKING
"Knock, knock!" "Who's there?" "Nomor." "Nomor Who?" "No more sappy stuff!" Yeah, right! Me, not get sappy? Not a chance! :-) I also received a notification that I have been chosen to be a SparkPeople Motivator. My response was, "Me? What did l'il old ME do that was so wonderful?" All I did was just reciprocate a little bit of the support and motivation I have been showered with by my SP friends since I joined a few months ago. I keep posting on forums, Sparkpages and blogs of other members because I can relate to everyone's issues, trials, and struggles. I also felt like I haven't passed the test of time yet and that there are many more deserving members than I. This may sound ironic, but I am motivated by the fact that my SP friends find me motivational. :-) As for you, you have a GREAT sense of humor, which is so important as we try to make such monumental permanent changes in our lives to improve our health. Thank you for sharing your gift with us...


3819 days ago

JUSTMINE
Debbie,
Congrats on your award, and you do deserve it. You welcomed me with open arms, even if my horse poo'ed in your yard..hehehe..
your a wonderful friend, and I like you hope that these friendship will last a lifetime.
and I think you will.....succeed!
big hugs and enjoy the recognition you deserve..
sheri


3819 days ago

HARLEYMOM59
aaah ed. it's ok to wear your heart on your sleeve sometimes. it's safe with us.
we love ya.
peg.


3819 days ago

JMARIES51
To Our Wonderful Shining Sparkler,

You are an awesome motivator and it doesn't matter what your intentions are when you send us emails and blog so beautifully; your words motivate us to keep on going. If you receive this in return, then the whole concept of Sparkle is working perfectly.

By the way, I feel exactly the same as you do about knowing that this time it will work. And I am also one of those totally obessessed crazies that gets motivated by supporting other people. - So the way I see it... this is a WIN WIN. Take care and keep on Sparkling. Joann


3819 days ago

CWMNVIKES
As you wish...

Knock Knock!

Who's there?

Mary Lee.

Mary Lee Who?

Mary Lee we WALK along...

:-D


3819 days ago

EDDIEMAE
Alright, My Sappy Friends!
I wrote this as a thanks to YOU and a revelation of my thoughts. However, that doesn't give you a license to retaliate with sappy, mushy stuff and make me blush!! My intention was not to have the spotlight on myself, but on YOU, instead!!

If you feel the urge to respond to this blog, I insist that you just leave a knock knock joke or some other form of giggle!!


3820 days ago

TRACI76
Congratulations!!! I know what you mean about getting obsessed about being here. And that it helps YOU to reach out to others. Yep, I know what you mean! :)


3820 days ago

CYNTHIAS50
Debbie you deserved the award! You have motivated so many people on this site! I hope you don't stop what you're doing, not ever! You have been a blessing to me! Thanks for all you do!
Hugs,
Cindy


3820 days ago

DIXIEMISS00
No one is using the other, I don't care what you get from motivating me( did not mean it as mean as it sounded) I love signing in and having something that makes me giggle and from someone who knows how hard this is to do is just the icing on a piece of cake. When you get back to work, maybe you won't be on line as much, but I know you'll keep seeing the pounds dropping off and checking in with Friends, just remember, we are all doing this for us, your just a sunny spot in this long cloud of weight loss. You do deserve that award, no two ways about it.


3820 days ago



Disclaimer: Weight loss results will vary from person to person. No individual result should be seen as a typical result of following the SparkPeople program.