interrupted by life
Tuesday, November 06, 2007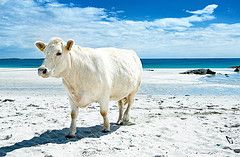 i've been doing pretty darn good for the past month, 2 months. i've gotten serious, i've committed to tracking food, i'mworking out, and i also allow myself to rest and to forgive myself for transgressions....and it's working! i'm down a few pounds, which is excellent!
now, here's the kicker - i was so ready to just give up because LIFE happened!! crazy, huh???? the past week has been pretty bad, lots of emotional crazy stuff and just lots of crying and moaning. and stuff still isn't settled. so, feeling sorry for myself, i was ready to binge eat, and not work out and just give up all together.
but then i realized, THIS IS LIFE. i can't stop trying to better myself because life gets in the way. how counterproductive is that? and why is it so obvious yet so hard?
Yes, life is hard and crazy and lovely and confusing and a mess. and if it was always easy, i most likely wouldn't be fat right now!
i guess my point is - i can't let life interfere with living