PMDD
Monday, November 05, 2007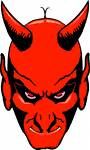 This past few days have been hell on me. I went through all the aspects of this PMDD without meds. The first stage is total fatique and my PT worked thru it with me and I felt really good.
The next was cravings which as you can see by this weekend...I did ok, not good but not like the usual 2 pints of Dove Ice Cream.
The worst stage in my opinion is the ANGER stage. During this time I say things that would make the devil cry. I basically told my kids and my husband that I will kill them in a heart beat. OH WHY can't I control this? My daughters were so upset she left work early on Sunday because her mood was so bleak they couldn't stand looking at her puss anymore. She too was starting her cycle so was also very emotional. This stage hits me outta the blue. I could be smiling and laughing one minute then the next...could slice you with a carving knife. I wonder if Andrea Yates had this PMDD thing?
I apologize to everyone as I do every month and attempted to make amends. But what is this doing to their emotional state? Do they hate me? Can they understand that it is not their loving mother saying and doing these things? I hope for GOD that they do not develop this problem.
The Final stage right before the menstrual flow is depression. Typically this happens at the very end of the anger for me. I feel worthless for all the things I said or did and wanna just die. I have made every effort to stay away from people during this time, but life continues and I have to do my motherly and wifely duties. I was able to get the laundry done late Sunday once the PMDD subsided but that was it.
Pray for me and my family.