October Review
Monday, October 29, 2007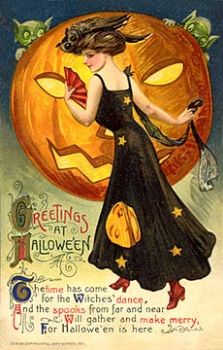 Well, tho it's not quite over yet, October is mostly gone now and I've survived...thru sister's surgery and thru hubby's change in employment ~ but mostly thru my favorite baking month LOL. The chilly weather brings out love to use the oven, and apparently I've made it thru without gaining the 5-10 pounds I normally put on this month.
My weigh-ins:
September 28 ~ 154.8
October 5 ~ 153.6
October 19 ~ 152.4
October 23 ~ 153.2
October 28 ~ 151.2
So, tho it sure felt like I didn't lose anything, I'm down 3.6 pounds! yay. Of course, this would get me voted off Biggest Loser but I'll take it. I could have cut my calories drastically and starved ~ I could have Not baked anything ~ but, I ate somewhat normally and got to ENJOY my meals and treats, and I did not have a pig-out binge at all. So yay!
Today I pulled out an old workout ~ TamiLee Web's TighterAssets~Weightloss and WOW did it kick my butt...the upper body workout was nothing for me ~ not crazy about strength workouts that use only one set of weights...but the lower body MAN!my quads were shaking. I hate doing ones like that, but they Work. And working the big muscles burn big calories ~ so the payoff is big.
Tonight I'm making Swiss Steak and I'm trying a Corn Muffin recipe from the Cooking Light family favorites....I LOVE cornbread...usually use the Jiffy mix ~ easy and good with some add-ins....but ONE muffin is 170 cals...so this recipe has 119 per muffin...will see if it's as good as the Jiffy.
My favorite treat made in October is the Gingerbread....normally, something Pumpkin would be the winner, but the gingerbread wins this round.
Bring on November!