BL Challenge Day 2!
Wednesday, October 03, 2007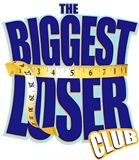 So I have to say, I have an awesome team! I can't believe that everyone is doing so great!.. I am surprised with myself, but I have to realize I am just as important as each member of the team.. Almost like last nights show, I loved it so much that the team trainers were apart of the challenge. Just so they know how hard each challenge is and also the temptations. It was funny because I was actually happy to see Bob have such a hard time with the temptation - the cupcakes. I was sitting there going ha - now you can't be mad when the team perhaps falls with a temptation, because he was so close to wanting a cupcake.
I think last night show was great, but it was also hard seeing the red have such low numbers and have the blue team do great and have to go into voting someone off. That hurt, it felt like a kick at the team, but then afterwards I realized - thats the show and we are better! because we have more support! SO the Blue Team is going to Rock!
Well getting off to do the BL DVD!! Yeah ME!