So beautiful outside...
Monday, September 17, 2007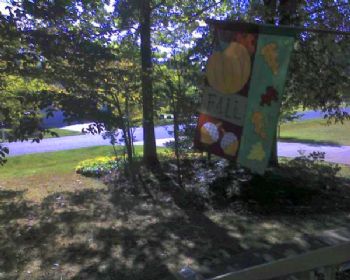 It's a beautiful day outside. I had had a good day at work.
My son called after school and we talked for a while. Then, he came home for 5 hours and I didn't see him even once even though we were in the same house! He got home at lunchtime when I was in the shower. Then, he left while I was on the phone in a meeting.
We had a Smallville DVD marathon this weekend and watched season 5. My husband ordered season 6 and it should arrive on Thursday. I am thrilled! I have to find out if technology survived. In the season 5 finale, technology was doomed, Clark's mother and Lois were on a plane, but unconscious from lack of oxygen. Unrest and violence were covering the globe. And Lex was the evil one!
I hope that everyone has a nice evening. While waiting for Smallville to arrive, we will have to catch up on Buffy the Vampire Slayer season 2. Buffy rocks!