Patience is a virtue???
Wednesday, September 05, 2007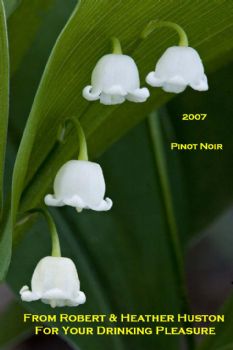 I had a great weekend visiting family/friends and bottling the 1/2 case of wine we split. My wine labels are fantastic and the bottles look wonderful. The box was much lighter when we got home from Tampa!! I got some disturbing news on Thursday evening from my doctor's assistant, and the weekend was a wonderful distraction. Now that work is backed up and busier than ever that makes it easy to keep it out of my mind. I don't want to mess up the progress I've made so far. The challenge in the Phoenix club really seemed to give me the push I needed to switch things around so I could see some progress. So I am going to keep doing what I have been and TRY not to dwell on whether I will have any surgery this year. Now they are tell me I need two surgeries, not one and the one they want to do first I had done in 2005!! I am going to wait for the doctor to call and whatever they sort out I will listen to and then make my own decision. I am not going to let a mistake on their part push me around and stress me out. This has been going on for way too long and I dont 'think they realize if I have to postpone the whole thing I WILL rather than put my life into a tailspin to make up for their mistakes - without even a fair explanation or apology before the holiday weekend. Whatever happened to thoughtful healthcare providers???