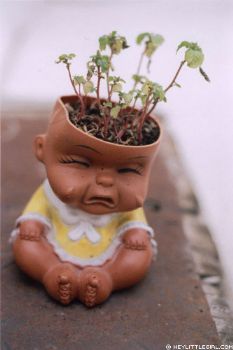 trying to lose weight has definately made me discover some things about myself, and life in general.
1. losing weight won't fix all of my problems. If i woke up at my perfect weight tomorrow, i would still have the same issues in other areas of my life. i would still be a procrastinator, i would still spend too much money, i would still have self esteem issues. while i work on my weight, i need to work on ALL of my issues
2. i should always try to look my best. there is no reason to dress so dumpy and ugly just because i'm not at my ideal weight. if i do that, it just makes me MORE depressed, and less willing to stick to the plan!! buy some totally kick ass work out clothes, it helps! and taking the time with my image also helps me every day.
3. i am out of shape, and my work out should reflect that. i'm fat, i'm out of shape, i know it, it's obvious. if i'm working out and i'm not breaking a sweat or out of breath, then something is wrong with what i'm doing. i need to feel that i'm out of shape while i'm trying to get into shape.
4. i tend to judge people based on MY weight. when i'm around new people or in a public place, i automatically assume they are judging me because i'm a big girl. how do i know if they are? maybe they aren't even paying attention to me. how dare i judge other people based on my own insecurities????
5. you can't wait to do things "until." i always want to wait to go on trips, to buy new clothes, to see old friends until i lose weight. why???? enjoy things now, and keep enjoying them AS you lose weight. sheesh, if i wait, i'll be bored and sad and lonely for a LONG time!!! i want to look good and have fun now. i'm sure there will still be fun waiting for me when i'm thinner!
6. it took me a long time to put on the weight, it's okay that it will take a long time to take it off!