Starting a calorie streak-Day 1
Tuesday, July 31, 2007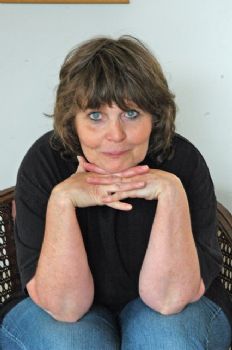 My weight loss journey started at 184 pounds and will end January 18, 2008 at 130 pounds, this is day 11.
So far I have gone 9 1/2 days before I broke down and ate 2 pieces of homemade, fresh peach pie with lowfat icecream and one bowl of lowfat icecream with leftover peach filling. (But what a way to fall off the wagon!!!)
I can't eat sugar or wheat flour because these things make me feel awful after eating them. My goal is to be fit and healthy and not feel awful.
My friends on the Lets Stay on Track II thread have started a 10 day calorie streak starting Aug 1st. I will be joining them and eating between 1000 and 1400 calories per day, and not eating any sugar or wheat flour. (Did I mention that the girls on that thread are wonderful???)
Here we go...Onwards and Downwards!!!