Yep still going. My current streak (of which this is day 5) consists of all of these:
- Track food + stay within SP range
- No sugar whatsoever
- Exercise at least 30 mins
- Strength training - currently consisting of 20 pushups every hour (this is a fad, I know - I CAN'T HELP IT I GOTTA TRY OUT THESE FADS I AM ONLY HUMAN! - and unsustainable but it feels like a pretty good trick! Apparently its meant to get you super fit. I ACHED the second day and I still ache now! Its getting easier, though. And only takes a minute. I couldn't do 240 + pushups in one go, but spread out they are manageable)
Sooo. That's all good. I reckon if I keep this up, I'll be fine. Though I'm not actually sure I'm burning enough calories, cause I'm not running or being very active, just going on walks.
It was a nice walk today though, as I'd put myself in a more positive mood after my last feeling-very-disgusting blog. My hair is sorted out (aka not quite so frizzy) and I took some nice photos (I know its all about the angles and I can't hide my flaws in reality, but its good to have some shots I like, makes me feel better, haha)
Because mostly, looking at pictures of me makes me RAH!
And say "Uh oh".
But if I'm clever I can get a picture where I can smile and I can almost like it.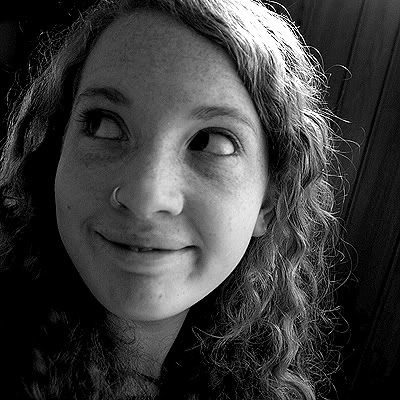 The riverbank on my walk...
And the ducks - for everyone who feels like an ugly duckling sometimes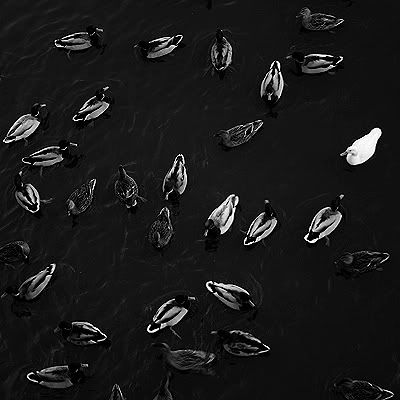 but we can all take flight if we choose to :]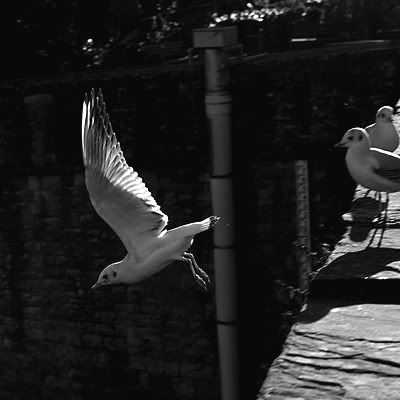 This was my outfit today.
Not awful... apart from my face... I mean, I'm always going to be ridiculously short and have enormous feet (which I admit to encasing in large muddy paratroop boots!) but I mean... is it too much to ask to be a bit more... Well, I played around in photoshop and here...
It's not much, really, is it? But I feel like its the difference between hideous and acceptable, right now!
Yeah... I'm probably messed up to say that - but its honestly how I feel! Help me out?