Made it to Wyoming and...
Monday, October 27, 2008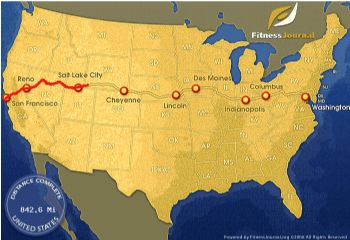 842 miles and counting. I had a great day yesterday. I felt as if I could have walked forever. I was going fast and nothing hurt. I wasn't tired, thirsty, hungry, or hot. I was just having a great time being out there walking and enjoying the weather.
And, I set up my virtual cardshop. It's at:
www.janetts.shophandmade.com
Check it out.
I only uploaded two cards so far, but have many more I could put it. I mean to find a way to lighten my photos though. The pictures of the cards are a bit dark.