Try, try again! :)
Sunday, October 26, 2008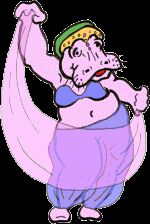 I just totally fell off the wagon. There are many reasons but who cares about those? The thing is that it's time to get going again. Today, I'm at 188.0 -- considering how bad I've been, that could be worse.
I got put on some diabetes meds (oral) and am crashing every afternoon, so I'm going to see a diabetic nutritionist (I hope) through the med center. What I need to do, I think, is plan everything, every little thing, and then shop for that and stick to it. I am also waiting for an appointment for physical therapy. I put on all this weight again after hurting my hip last February and for all that time, I am only now getting medical assistance. When I try to exercise, I make it a day or two and then, am bedridden with hip pain. So danged frustrating!
I could use some help with dietary planning for one (me) :-) Ideas, anyone?