Booted out
Sunday, October 26, 2008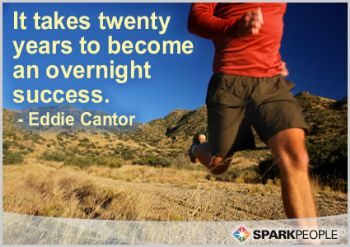 Well, damn, I didn't stick with the bootcamp rules and I'm booted out of my own bootcamp!
We went to a party last night and I let temptation get the best of me with some munchy crunchy foods.
One of my fellow bootcampers fell into the same hole so I contacted her to see if we can bootcamp together for the rest of the week.
I still need accountability
I still need a buddy or buddies to work with
I still need bootcamp!
So, I'll do it here or I'll do it by mail with my teammate but I won't let a few bites at a party one evening stop me from my ultimate goal. Last night is over and I'm back on plan.
I'm doing some work on the computer for a while and I'll go for a walk or bike ride later (too pretty outside to workout inside!) when I'm ready for a break from my schoolwork.
And I'll still be getting up in the mornings this week to exercise. Check up on me & keep me accountable!