Normalizing Deviant Behavior
Friday, October 24, 2008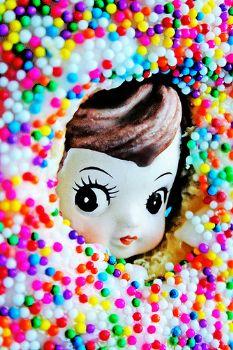 Normalizing Deviant Behavior
Sounds dramatic, eh?
I heard this term in a defensive driving class I took the other day. What it basically means is excusing behavior that is not normal or right, and making it seem like it's right. And as I kept thinking about this, I thought "That's what I've been doing with my health and weight!"
I have been "normalizing" or accepting my HORRIBLE treatment of my body. I've been acting like it's normal to weigh this and not exercise regularly and to eat badly. It's not normal! Or healthy or good or anything! Oh, I've know I need to lose weight, obviously that's why I'm on the site…but all the excuses to miss the gym, or the morning mochas, all that isn't really NORMAL, and it all certainly goes against everything that I know that I should be doing.
I've also known that I've been cheating myself by not being consistent, and that I truly am my only obstacle. But for some reason, thinking about like this, that I'm normalizing deviant behavior (such a naughty phrase!) made me really take notice. I have the phrase on my computer at work, and I'm thinking about sticking it up around home too, to just remind myself of what it means, and what I've been doing to my body and mind.