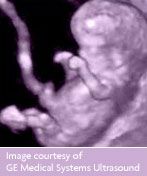 Not too much has happened this past week, other than being so sick I was stuck in bed...I'm thinking with a stomach bug. And taking the kids to a Halloween Costume Party, that was so much fun for them, we couldn't tear them away to leave.
I am now in week 12 of my pregnancy, and for those who have never been pregnant or may have forgotten, here is what is going on...
"This week your baby is now almost the size of a lime, weighing almost an ounce and measuring almost 2.5 inches! The eyes are now positioned in the front of her face and the ears are in position on the sides of the head. Most notably, reflexes have begun! Your little one's mouth is making sucking movements, the eye muscles clench, the toes curl, fingers and hands open and close, and it may even begin to suck it's thumb. Though it is still too little for you to feel, it can feel you. If you were to apply pressure to your abdomen, your baby would squirm in response!"
"It's brain has been developing rapidly too. Nerve cells are multiplying, and synapses, or the small junctions across which nerve impulses pass from one nerve cell to another, are forming at an impressive speed. A little lower, the intestines are developing and will soon be moving into the stomach cavity. It's incredible to think how far the baby has come in just a few short months!"
*Planning Family.com Pregnancy Week By Week is where I got my information.*
The image above is from the GE Medical Systems Ultrasound...week 12 (not my ultrasound picture)
Next week: Week 13 and Halloween Trick or Treating with the kids.