Still here, plugging away...
Friday, October 17, 2008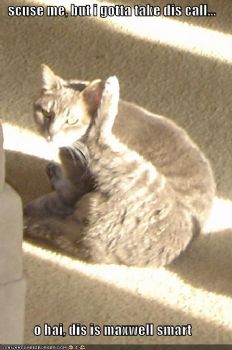 My enthusiasm has kinda petered out for a while, but I'm still doing healthy things for myself. Eating well and exercising are just things I do now, not some special program, which is such great progress, I have to admit.
I did go to a water aerobics class at the YMCA for the first time in Springfield. It was weird...I felt odd and left-out. I used to be such a water aerobics junkie...I even taught water aerobics for about a year. I've spent a lot of time jumping up and down in pools.
But, that was then... this is now. I have to get used to the new. I think I was expecting it to be the same and familiar, which of course was a dumb thing to expect. I'll have to keep going, and give it time to become familiar.
Last weekend I went with hubby and our daughter to a service lock-in with the youth group to a small church outside of Kansas City where we painted and moved dirt and all kinds of things to help get their building in shape. Then the next day we went to the Renaissance Festival. It was a great weekend, but I came back exhausted physically, mentally, and every other way you can be exhausted. Teenagers are a lot of work. I'd forgotten. Even though I have a teenager now, she's such a joy and such an easy person that I forget that she's not a typical teenager.
Now I'm getting ready for an art show next weekend, a little nerve-wracking because it'll be the first time I've showed my work for real. I'm working on a new piece, hopefully it'll be ready in time.
So, yes, I'm still alive, still kicking, still hanging in. Hoping you are too.
Luna