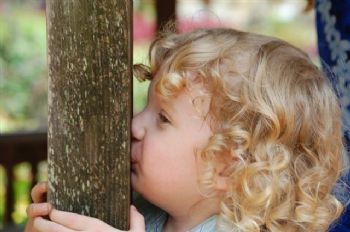 I know, I know...I make one little penis cake (or not so little, in my case) and it all goes to pot...but c'mon, fan, you know you missed me! ;)
So I just realized that I've been a Sparker since January. And it's now October. And I could so totally lie and tell you that I am ONE FINE SPECIMEN, but wouldn't that pretty much defeat the purpose of this website?!? So alas, no, I still have the shelf. I still hate the way my boobs disappear when I sit down. And lucky me, I noticed something else about my body! I have BOOB FAT UNDER MY ARMS. WTH is THAT?!? Can you get breast cancer in boob fat?? I digress...
So life has been moving on. Ella started Kindergarten this Fall (and you KNOW I've already signed up for the PTA and email her teacher almost every day. Yep, I am THAT mom.) and loves it, although she does bring home notes that says she can be disruptively chatty during class...hmmm...thoughts on where that came from?? :) She turns 6 in two weeks, so I'm getting her party together. And ordered the cake. Looks like a Disney Princess puked on it. But hey, it's cake. Whoopee. More cake.
Nate still isn't talking so we've got him scheduled for an evaluation next month. What a little freaker, he'll say a word ONCE...and then never says it again. But honestly, who can blame him? Every time he does he's got Mommy in his face going "Canyousayitagain? C'monsayitagainyoucandoitsayit
againsayitagainSAYITAGAIN!!!" ~sigh~ Therapy is free til he's five (for HIM, not for me...unfortunately) so hopefully we can get him caught up for Pre-K next Fall. He was held back in the 2's since he can't communicate, and that shot his child care bill up $200! I KNOW!!!!
Oooh, here's something fun! I had a crown done last week (one down, 2 to go!), and got gassed! Seriously, if it wasn't for that hippie crack I'd let my teeth just fall out. Afterwards Ella laughed cuz I kept drooling...but I was in FINE spirits! :)
I went out for a drink with a GF Monday night, which was nice. After we had been talking for a few minutes, she busts out with "OMG, Shanna! How are you dealing with all that stress?!?" Um...what? Stress? I'm stressed?? OMFG, I AM STRESSED!!! NO WONDER MY BODY HATES ME!!! I've been trying to fill my life up with so many different things (and food) that I haven't been noticing what's really going on in my life! I've been making extremely bad choices, and one of the biggest mistakes I've made recently was dropping off the planet and leaving my boogers flapping in the wind. I've missed you so!
So, yes, i am stressed. And yes, I'm still kicking and screaming. And no, i can't promise to always make the right choices every time. But becoming re-addicted to Sparks is my first step. So here's to PAYING ATTENTION.
xo,
S. :)
PS: Did I mention that I'm home from work today because E got stung in the face twice by wasps yesterday?? Her face looks like a shiny melon...but I'm HANDLING IT. :)