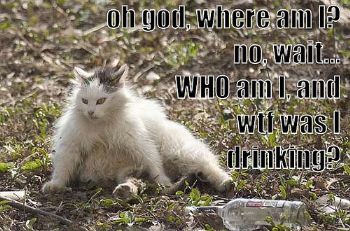 It's been a stressful and emotional 2 weeks for me. I have not been myself at all. I have been eating junk (although, within calories) and have not been working out. Where did I go?
It started with my friend having a near airplane disaster coming into NY. All are fine. We had a great time when we were together but, then having to say goodbye is very hard for me.
Next, my family got into a pretty bad car accident. All are fine, except for the car which is totaled. Then all the issues of the aftermath regarding that.
Next, having to deal with a coworker who is spreading nasty rumors about me and my "none of his business" life! Which is still continuing and there seems to be no end in sight.
Then getting into an argument with my parents because they just don't have any regard for anyone elses feelings but themselves.
Then having issues from Crohns because of the stress, which still hasn't settled down, and is keeping me from working out.
And the cold, dark, damp, weather that has moved in hasn't help me at all either.
And with the good and bad of the past few weeks I have been drinking too much wine.
There is a lot more but, I will keep it brief.
I am thinking of what I am supposed to take away from these past 2 weeks is:
I am NOT Wonder Woman, no matter how hard I try.
Life is too short so, go after what you want/need to.
Don't listen to stupid people and/or their idiotic rumors.
Maybe now that I have let some of this out, I can move on and get back to being ME again. Boy, I miss me!
www.youtube.com/watch?v=
4zP1IjgSO_E