I am my own obstacle
Monday, October 06, 2008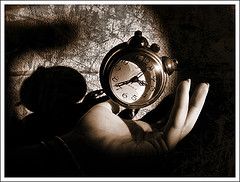 Wait....no, no more waiting. I can come up with all kinds of excuses, and some might even be worthy, but that's all they are, excuses.
i KNOW when i'm making bad choices, obviously. And i'm not upset with myself as i write this, i think i'm actually being quite forgiving. but i need to step up and make a true effort, or just decide to stay as i am. one or the other...and i don't want to stay as i am.
i'm tired and sore all the time, but i know that would change with losing weight. and i need to do while i'm healthy enough to do it. i don't have any medical or physical limits holding me back, it's all mental. and as smart as i like to think that i am, i haven't been very smart about taking care of myself. i need to get healthy before i get even more unhealthy. duh!
so, i need to do the simplest of things. i need to eat better, i need to exercise more. i need to have more faith in myself. i need to believe that i can lose weight. i need to stop coming up with lame excuses.
i need to NOT be an obstacle to myself.
and why the heck is this always SO simple yet i make it difficult? you'd think i want attention or something! so, i need to give MYSELF some attention.