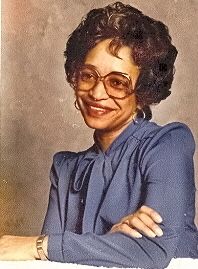 Dear Mother/Bette/Carrie/Pancake,
Happy 71st birthday! I hope you're having a big party today with Doodee, Pop, MawMaw, and all your family and friends. I wanted to take this time to say thank you for everything! Your love, laughter, friendship, support, understanding, patience, your heart...for just being my beautiful mother. I'm thankful for the weird stuff I got from you too--foot rubbing, hair playing, sweet tooth, mushrooms in everything I eat, stubborness, mean when I need to/want to/ have to be, banana pudding loving, flirtatious, your smile, love of cats, gotta be doing something all the time, love flowers and love to bake. Although Kim got your beautiful face(don't tell her I said that) I can see more of you in Jordi than I can in myself. Her nails and hair have to be perfect, she's also a flirt, even though she's also stubborn and knows how to be mean when needed she has a soft heart and can cry easily. There's something in her eyes I can't put my hand on that reminds me of you. I see you in her smile and like you she never met a camera she didn't like. I told you once she was the third generation of you and she is--all the grands are! The vanity goes on into the 4th generation. Not sure what the 5th will be like, it's just getting started.
I've lost more than 40 lbs. I wish you were here to see me. I look pretty good, The Girls are smaller and I finally have a butt! I'm on a website called SparkPeople and they've been a great help in helping me to lose weight. Felicia is around here somewhere too and sometimes gets discouraged. Watch over her and keep her motivated. She and Pooh miss you too-a lot! We all miss you! I've been thinking about Mounds Cake all month. It won't be the same because you won't be making it and I'm scared I'll mess it up. Besides, I don't need it anyway, do I? I knew you'd agree.
Mother I thank you too for giving me your strength and courage. When you faced breast cancer you did it without fear. I learned from you to face obstacles with grace, courage and without fear. When I told you about finding that lump you said tell the doctor and get it checked. You said "Don't be scared to get it checked, be scared not to!" Luckily, it was nothing. When I had surgeries, you were there. When I ran from the doctor's exam room as a child trying to escape taking shots you were there to catch me, drag me back to the room and gave me something more painful than the shots.
Mother, I hope you're at peace. You worked so hard most of your life and I hope you're finally sitting down somewhere in Glory, although I doubt it. There's so much to see and do there, you haven't sat down since you got there! If you see Marvin tell him how beautiful and smart his daughter is and how proud he'd be of her. Mother, she drives too fast! Missi, Kim, Leah and 'Mika do too! Make them slow down. I'm slower, gotten too many tickets!
Time for bed now. I hope you get a chocolate cake and some good homeade vanilla ice cream. Pop would like that! Eat some for me and I look forward to seeing you again one day!Love always
Your baby,
Cassandra REEnay