Climbing Mt. Monadnock
Tuesday, September 23, 2008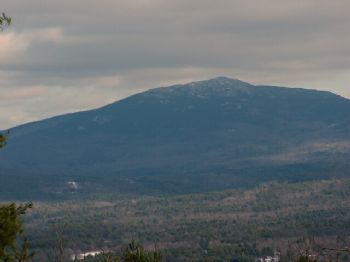 Goal: Climb Mt. Monadnock with my family on September 30, Rosh Hashanah.
My family and I have decided to climb Mt. Monadnock for our celebration of Rosh Hashanah on September 30. This is an important celebration for us as last year at this time I was preparing for back surgery and could not do any kind of a hike. With the help of many specialists, my family and friends, and the grace of God answering our prayers for healing, I feel able to do this hike. Being on Sparkpeople has motivated me to set this goal for us and regularly walk some pretty treacherous hills around town to prepare.
Mt. Monadnock is the most climbed mountain in NH and is visible from many points just outside of town. Roundtrip will take 3-4 hours.
One week to go and so far the weather looks clear!
Thanks for supporting me!
Deb