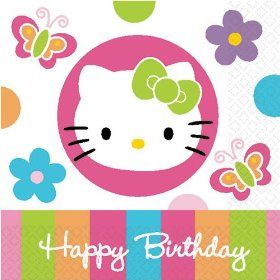 CINDESHELLI, one of my Spark Friends, came up w/ this great idea of listing 27 goals to accomplish during her 27th year. I'm stealing her idea since my 27th birthday is next Tuesday, the 23rd. I've decided to come up w/ 9 goals for 3 categories: body, mind & spirit.
27 For My 27th - Body
1. Hood to Coast 2009
2. Cedar Hills Fitness Challenge 2009
3. 18% BF (I'm currently at 23%)
4. Buy a 2-piece swimsuit
5. Lose the last 25 lbs. to bring my grand total to 100
6. Take two consecutive terms of yoga class
7. Set a new PR for Work Capacity 101 - Current PR is 10 rounds in 20 minutes*
8. Become a regular fitness instructor at my rec center (I'm currently on the substitute list)
9. Love & accept my body unconditionally!
*Here are the instructions for Work Capacity 101. Begin a new circuit of the following four exercises on every second minute, resting approx. 30-45 seconds until starting the next cycle. The exercises are:
1. Pull-ups x 5 (change to body rows if fatigue sets in)
2. Medicine ball slams x 10
3. Burpees x 15
4. Jumping jacks x 20
27 For My 27th - Mind
1. Read "Basic Economics" by Thomas Sowell
2. Read "Applied Economics" by Thomas Sowell
3. Find 3 killer vegan recipes that can be my go-to dishes for food days & potlucks
4. Attend NorthwestVEG's "Living the Vegetarian Life" presentation on 9/24/08
5. Enroll in a vegetarian cooking series offered at my rec center
6. Take an Excel 2003 course through MindLeaders.com
7. Read "The Worldly Philosophers: The Lives, Times, & Great Ideas of the Great Economic Thinkers" by Robert Heilbroner
8. Visit the Portland Art Museum, the Chinese Gardens or the Japanese Gardens
9. Continually engage my mind in lifelong learning!
27 For My 27th - Spirit
1. 90 day streak of intuitive eating
2. Go to church w/ my sister at least three times
3. Write in a gratitude journal 5 days a week
4. Sponsor 1 cat from the Oregon Humane Society
5. Sponsor 1 dog from the Oregon Humane Society
6. Become the Red Cross blood drive coordinator for my company
7. Attend at least 2 OA meetings a month
8. Create a personal, solitary retreat weekend
9. Explore different experiences to keep deepening an authentic spirituality!